Super Bowl Act for 2019-2020 Football Season: 100th NFL Super Bowl Halftime Act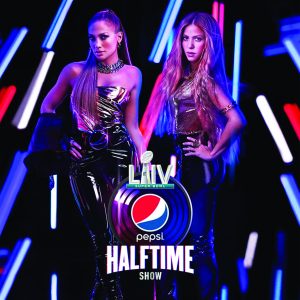 After the huge controversy regarding former NFL player Colin Kaepernick and the 2019 Super Bowl Halftime performers, Maroon 5, Travis Scott, and Big Boi, two women of color are confirmed to take on the Super Bowl Halftime Act for the 2019-2020 Football Season. Said to be one of the most anticipated music acts of the year, both critically acclaimed Latina pop stars, Jennifer Lopez and Shakira, are set to take on the stage. This season, the performance will take place on February 2nd in 2020 and on Shakira's birthday, at the Hard Rock Stadium in Miami, Florida, the global capital of the Latin music business.
Colombian Pop Sensation, Shakira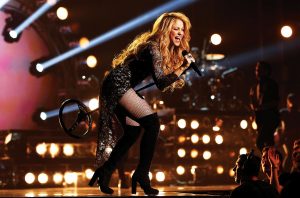 One of the most influential Latin artists, Colombian pop singer, Shakira, began writing songs at the young age of 8 and at 13, she signed her first record deal with Sony Music Colombia. Shockingly, Shakira's first two albums, "Magia" and "Peligro" were big flops, garnering less than 1,000 album sales in total. Not losing faith, Shakira released her third studio album "Pies Descalzos" in October of 1995, which turned out to be a huge success. The album sold more than 3 million copies, earning the Diamond Prism in Colombia, as well as reaching 3rd on the US Billboard Latin Pop Albums and other Latin Album component charts.
In hopes of further reaching the American audience, Shakira and her family decided to move to Miami, Florida in 1997. There, she taught herself to write and produce songs in English. With her success on an upward trend, Shakira won her first Grammy in 2000 for Latin Pop Album of the Year with "Shakira: MTV Unplugged." The following year, she dropped her first English album "Laundry Service" which reached No. 3 on the charts and sold more than 200,000 copies in the first week of its release. When "Fisacion Oral Vol.1" and "Oral Fixation Vol.2" came out in 2005, it gained so much recognition that the artist was awarded her second Grammy for best Latin Rock/Alternative Album. This album birthed Shakira's notoriously known song, "Hips Don't Lie."
The Colombian singer's album sales reached almost 10 million in the US and more than 70 million worldwide by 2012. Shakira is still known as the highest selling Colombian artist of all time. Apart from being a hugely successful artist, Shakira was also the UNICEF Goodwill Ambassador in 2010 and for her philanthropic acts; she was honored by the United Nation's International Labor organization.
Multi-talented Artist, J. Lo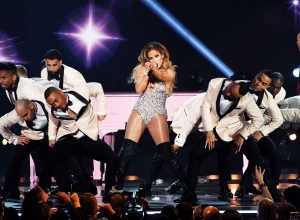 Widely known as J. Lo, actress, singer, dancer, producer, and businesswoman, Jennifer Lopez was born and raised in the Bronx, New York. She began her entertainment career as a dancer, appearing in various stage musicals and music videos. Participating in multiple competitions, Lopez won a national competition in 1990, earning her a spot as one of the "Fly Girls" on the Fox Comedy Television series, "In Living Colors."
Lopez had many small acting jobs, being featured in multiple movies before she made her first big break, starring in "Selena," as the Tejano pop singer, Selena Quintanilla-Perez. With the movie that had a box office of 60 million at the time, Lopez earned an ALMA award, an Imagen Award, as well as a Golden Globe nomination. She also became the first Latin actress to be paid over $1 million for a role in a film. In June of 1999, J. Lo dropped her debut Latin pop album, "On the 6," in which the title track "If You Had My Love" hit platinum within two weeks of its release. Being another influential Latin artist, Lopez released her first Spanish album "Como Ama Una Mujer" in 2007. The album came to be one of the first Spanish albums to debut on the US Billboard 200 as one of the top-ten. For a Spanish record, it also had the third highest debut sales.
NFL's 100th Anniversary Halftime Show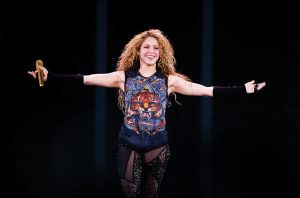 Before the 1990s, the Super Bowl Halftime performances featured college marching bands, drill teams, and other musical ensembles. It was not until the 1991, where pop artists New Kids on the Block and Gloria Estefan were invited to perform at the halftime show. Since then well-known singers, such as Michael Jackson, Britney Spears, Bruno Mars, and more, have performed in one of the most watched acts.
Taking on one of the biggest platforms in the world, Jennifer Lopez and Shakira are heading to stage together for the first time in history. Both being Latinas and having released English and Spanish albums, many football fans, as well as fans of the artists themselves, are highly anticipating their collaboration on the Super Bowl Halftime stage celebrating the 100th anniversary of the NFL.
Having the Super Bowl Halftime show take place in Miami this year, many fans are pushing and making their case for Pitbull to make an appearance at the Hard Rock Stadium. There have been reports that Pitbull's team and the staff at NFL, alongside J. Lo's team have already met and are in the process of negotiating. Other than the native Miami artist, Roc Nation has released statements of other surprise guests performing, but fans will have to wait for more details on the Super Bowl Halftime show of 2020!
– By Laura Chen