Fresh Date Night Ideas in Los Angeles
Gents searching high and low for the perfect place to take their date don't have to stress out anymore. While we understand how nerve wracking a first date may be, we also know that you don't have to work up a sweat when it comes to planning the perfect evening. If you find yourself constantly heading out to the movie theater again and again, changing up your routine can keep things fun and interesting. Here are the editor's picks for the best nontraditional date night ideas in Los Angeles.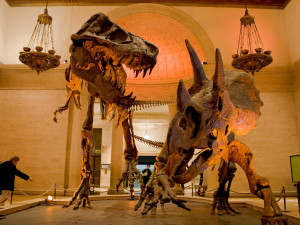 1. All-Nighter at the Natural History Museum
Ever wanted a chance to sleep with dinosaurs? The Natural History Museum features the perfect overnight stay for adults 21+. This unique date night idea is perfect for those who love knowledge or are just curious for a new experience. Filled with music, scientific programming, a gallery scavenger hunt, and a midnight munchie buffet complete with craft beer and wine, this sleepover party just upgraded from the usual middle-school slumber bash. Wind down with a history-themed movie screening at the end of the evening. Upgrade to extras such as a behind-the-scenes tour or breakfast buffet.
(Cost starts at $65 with membership discounts and extra for upgrades)
www.nhm.org/site/activities-programs/overnight-adventures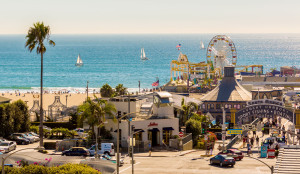 2. Santa Monica Pier
Take a sunset stroll among the sandy waters of the Santa Monica beach. Walk along the boardwalk and try your hand at some of the old-school carnival games. Straight out of a movie set, sharing an ice cream cone or a churro while strolling along the walk will bring back memories of summer fun. Looking for something fancier? The pier offers a range of food from small stands to sit downs such Bubba Gump Shrimp Co. Share a romantic ride on the Ferris wheel or any other amusement park ride at Paradise Pier. The Santa Monica Pier has tons of activities from shopping to beachcombing. Looking for some more excursion? There are several bike rental places where a bike ride along the path is just a push and pedal away. Free historical walking tours are offered on the weekends and starting every Friday in October, free movie nights will be hosted.
(No admission charge, food prices and attractions vary)
www.santamonicapier.org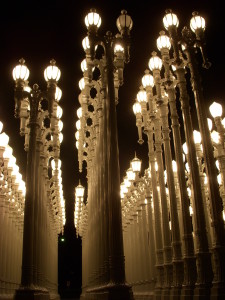 3. L.A. County Museum of Modern Art
A quirky and unique museum for browsing the fine collection of modern art, LACMA is famous for it's urban lights display, a popular photo op in front of the museum. Admission comes with free daily tours to engage with experts. Feel free to peruse the halls of artwork hand-in-hand with your date. Feeling hungry? LACMA offers three eateries: Ray & Stark Bar featuring Mediterranean-inspired menus (reservations required), C+M (Coffee and Milk) which is a craft coffeehouse, and LACMA Café which is a casual indoor and outdoor eatery with sandwiches, salad, and baked goods.
(Admission is $15 for adults, $10 for Seniors 62+, and Students w/ valid ID, and free for children 17 and under, and members and extra for upgrades such as specially ticketed exhibitions)
www.lacma.org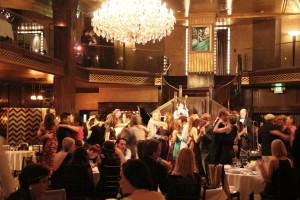 4. Cicada Club
Inspired by the Roaring Twenties, this self-proclaimed vintage dance club is the perfect place to dance up a storm (no skills necessary!) for adults 21+. With a bar and lounge, this dance club has a live band and two separate floors. Dinner featuring an appetizer, entrée, and dessert menu is available for fine dining from an extensive menu. Have a drink with your date and feel free to mix and mingle at the full bar. Dress code is established, but have fun coming in vintage costume. Reservations are encouraged to ensure a table for the night, and tickets are available for discounted prices if purchased in advance. Get ready to dance the night away!
($23 for advance tickets, $25 at the door, menu prices vary)
www.cicadaclub.com

5. Delusion
Have you ever wanted to star in your own horror film? Delusion is an interactive theater experience that allows groups to become a part of the show. Neither a classic haunted house or an escape room, Delusion allows you to become a character in this moving play with no two experiences being the same. Characters must perform certain actions to move the story forward in this performance that blends suspense, storytelling, chilling events, and professional actors and stuntmen. For couples, this is a perfect place for a group date. (Ticket prices vary)
www.enterdelusion.com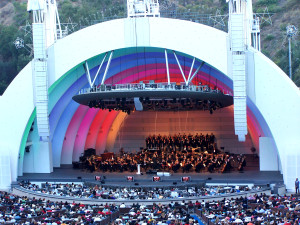 6. The Hollywood Bowl
A traditional favorite, the Hollywood Bowl is the perfect place for live entertainment at this large natural outdoor amphitheater. Picnicking is allowed on the lawn, so pack a basket full of your favorite food and a bottle of wine (alcohol is allowed) and settle in for a night to remember. Concert tickets are available for purchase featuring major artists such as ABBA, Empire of the Sun, and more. The Hollywood Bowl is home to Southern California's major live entertainment!
(Ticket prices vary)
www.hollywoodbowl.com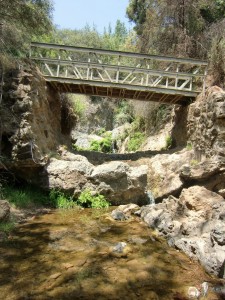 7. Temescal Canyon
They say that exercising with a partner is the perfect way to stay motivated. With a hiking date, exercise won't feel like a chore! Bring your date on a nice hike at Temescal Canyon. The loop is 2.6 miles long with a 1000-foot elevation gain, perfect for a moderate to easy workout. This trail has more shade than others so it's easier to keep cool. There are two trails to choose from. The first is the Temescal Ridge Trail bordered by wooden guardrails that peaks to the left. This trail is steeper with looser gravel. For an easier, shallower climb, the path to the right known as the Temescal Canyon Trail has harder packed dirt so the descend is less of a burden. For beautiful, breathtaking views of the Los Angeles area, a hiking date with your loved one is the perfect place to relax and unwind and watch the sunset.
($7 for parking, prices may be subject to change)
www.lamountains.com/parks.asp?parkid=58
So, whether you're looking for a lengthy excursion, a horror thrill, or simply a night to admire some dinosaur bones, Los Angeles is the hub for all things romantic and urban. Planning a night to remember isn't hard, and knowing the latest spots will keep you and your date on your toes. With all the places in L.A., your date night will be far from boring!
-By Bonnie Wong