It's no surprise that the pickup truck, invented in America, has been a fan favorite for years because of its characteristics of both efficiency and speed. In fact, Americans buy more full-sized pickup trucks in the United States than any other type of vehicle. Truck drivers seek out the most fuel-efficient vehicles that can get the job done. For the gentleman that's seeking the best in drive, handling, and technology, we have ranked the best trucks of the season.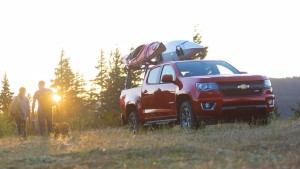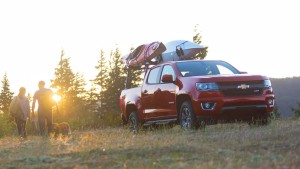 1. Chevrolet Colorado
Taking top tier is the 2015 Chevrolet Colorado. It's revamped crew cab features a larger space that exudes comfort for this mid-sized truck. Named Motor Trend's 2015 Truck of the Year, the 2015 Colorado is a step up in the technology game with available high-speed 4G LTE Wi-Fi connection availabilities, Forward Collision Alert and Lane Departure warning safety features. Onto the tech specs, this truck offers advanced 2.5L I-4 and 3.6L V6 engines, and the anticipated 2.8L Duramax Turbo-Diesel engine for the 2016 model. The engine as an EPA-estimated 26 MPG on the highway while the 305-horsepower engine produces 269lb.-ft. of torque meaning that carrying anything from heavy equipment to apartment furniture is a piece of cake since this truck can carry up to 1,590 lbs. An available 6-speed automatic transmission contains a button-activated Tow/Haul mode on the 3.6L V6 models with minimizes up and downshifting and is voted #2 of top 10 best gas mileage trucks. List price is $20,120.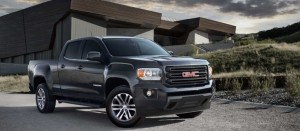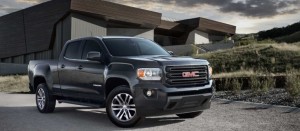 2. GMC Canyon
Following in a close second is the 2015 GMC Canyon, which performs similarly to the 2015 Chevrolet Colorado and shares the same 2.5-liter incline four cylinder and 3.6-liter V6 engines. This midsize pickup truck's major difference is its interior, exterior, and formal-look styling, which is a bit more upscale from the Colorado. On the outside, the Canyon has clear accents on the taillights, and large, square headlights and large grille whereas the Colorado has a more sporty appearance with smaller front grille and narrower headlights. The Canyon has red accent lighting, a more brawny interior appearance, dashboard stitching, door-panel padding, and aluminum trim as opposed to the Colorado's teal blue interior lighting. This vehicle is voted #3 of top 10 best gas mileage trucks. At a list price of a bit higher at $20,955, the deciding factor is your personal preference of its appearance.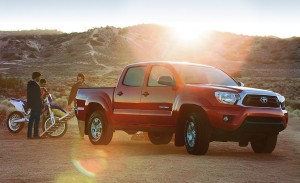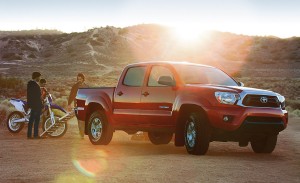 3. Toyota Tacoma
Boasted as the truck with "the power to thrill," and "built for action," the Toyota Tacoma is made for off-road clearance. The 2015 Tacoma with highlight features of 21 combined fuel economy, 40.2-in. headroom front, 1175 payload capacity, standard brake assist system and 24 MPG at a total MSRP of $23,927. This car features a 159 horsepower and 4 transmission speeds with the capacity to seat 5. The engine and chassis are proven to be very durable. It has an unmatched ground clearance and ultra-short front overhang with packages that rank up superior to major competitors. With a classy interior unique to it's kind, the Tacoma contains seats trimmed with SofTex, a soft-like leather weighing half as much as traditional leather for easier clean and eco-sensitivity. This truck also features technological capabilities such as Entune for the latest in music, touch screen navigation, USB and Bluetooth, JBL 7-speaker system, and a backup camera. Although it isn't as upscale or refined as the Canyon or Colorado in terms of appearance and detail, this compact truck is perfect for all your heavy-duty haul jobs.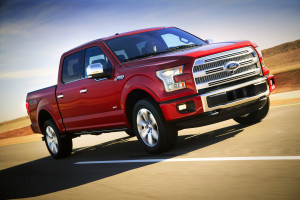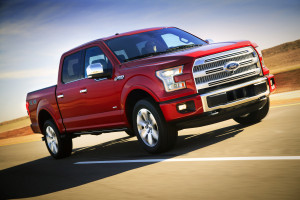 4. Ford F-150
Ranked as number one in the highest for fuel-efficiency, the Ford F-150, seating six, boasts the best gas mileage which the 2.7 liter EcoBoost and efficient F-150 engine of 2015. This pickup truck has a rated 22-mpg, rear-wheel drive, and 20 mpg combined with four-wheel drive. This Ford model features a smaller engine as well as all-aluminum body and pickup bed, which is boasted to be of high-strength military grade. With a strong towing and hauling capability, you can be sure that this vehicle will deliver the best in performance for your working days and even off days as well through years of crafting to perfection and maximizing safety all while being efficient. In addition, this vehicle has been rated 5 stars in safety from NHTSA with six airbags, Star Safety System, active headrests, Tire Pressure Monitor System, and Daytime Running Lights. Lastly, this model has an improved power-to-weight ratio across entire 4-engine lineup, which provides even greater performance with an MSRP of $26,030.
If you're a gent in search of the most fuel-efficient yet stylish pickup truck to suit all your needs, we have you covered. Make the most of your vehicle by seeking out only the top in power, value, and price with the latest models. If you're looking for a new truck that can give you a stylish ride as well as efficiently deliver for all your workloads, consider one of these four models today!
-By Bonnie Wong