Can The Wild Horse, Yasiel Puig, of the Dodgers Be Tamed?
The Dodgers have yet to tame their "wild horse". Yasiel Puig, the Cuban player born in Palmira, Cuba, has been on the team since 2013 and is an incredible athlete with a career batting average of .281. He can stun with grand slams and makes amazing plays during games, but he can also stir the pot with his manager. The world has seen sides of him that they loved, but they have also gunned him down for others- speeding on the freeway, just to name one. It is only three months in 2018, and while Puig hasn't tangled himself into a major scandal, the baseball world seems to be holding its breath, waiting for Puig.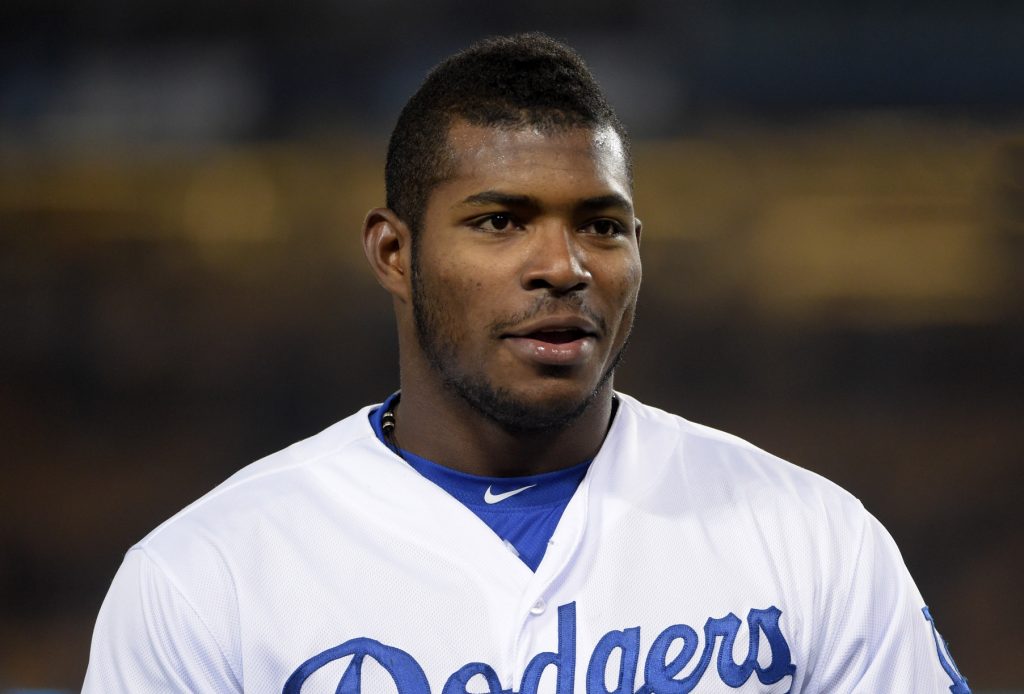 Is Puig Fit To Play?
So far, the only thing that seems to be on the downside for Puig is his health. Granted, he isn't the only one on the team struggling to stay in good shape, but he does have two times the issues, making him harder to handle than the rest. The first problem comes from a pair of new cleats. The type of shoes a baseball player wears is crucial to his performance, and Puig's new kicks just weren't right. In an article from the L.A. Times, manager Dave Roberts said, "He had a different pair of shoes that he was breaking in, didn't put his orthotics in. So there's a little bit of discomfort. So for me, it was an easy [decision]. Give him another day to adjust. And he'll be in there tomorrow." This piled onto the scratch Puig had received from a game against the White Sox, making the matter worse than it already was.
Then, there's the flu that plagued approximately 25 members of the Dodgers. Roberts has sent them all home as a precaution, but that cuts off the time Puig is on field for pre-season, and although this may not directly affect his work ethic, it may hold him back from putting his all into the team. But to cut him some slack, nobody wants to get the flu and the medical staff says they will all be up and running in the next few days. Health is a very important priority when playing major league baseball, and it's crucial the players adhere to the medical advice given to them.
Behavior Is A Big Issue
Perhaps the most controversial and unpredictable aspect of Puig is his attitude. Since he's joined the Dodgers, there has been a lot of speculation regarding Puig's behavioral matters and the effect they may have on his relationship with his teammates. Some of his most notorious moments include speeding on the freeway and flipping off his fans in Cleveland. Lack of punctuality is also an enormous predicament Puig faces. In 2017, he was often late for practice, and on one occasion, he walked in late wearing street clothes, angering Dave Roberts, who benched him. "When you show up late for work, there has got to be consequences," said Roberts in an ESPN article. "That's just the way life works and the way life should work."
Most recently, Puig, who is in his last year of a seven year, $42 million contract, has been dropped by the Wasserman Agency- an unusual scenario between a player and agency. Although little detail was provided, there are reports and rumors saying that the end of the relationship was due to behavioral issues from Puig. Puig, however, expressed that his lack of an agency is not of much concern to him, a statement that is leading fans and media to speculate what had happened and just what Puig's behavior has come to.
Adjusting For The Pre-Season
As the Dodgers are still in pre-season, it's too early to see exactly how Puig will hold himself this year. For now, he has started the year off right and has been gearing up quite nicely, but it'll be further determined when the season actually begins. If Puig can hold onto his grand slam champion title and keep the troublemaking to a minimum, he should have a spectacular season.
There are two sides to Yasiel Puig. One minute, he's flipping two middle fingers to booing Cleveland fans, and the next he's hitting home runs and making crowds chant his name. He may sway dangerously off course, but at the end of the day, his head's in the game. As for now, his future in the Dodgers is uncertain. He truly is a "wild horse". The nickname given to him by the legendary Vin Scully is the representation of who Puig is- a soul that cannot be tamed.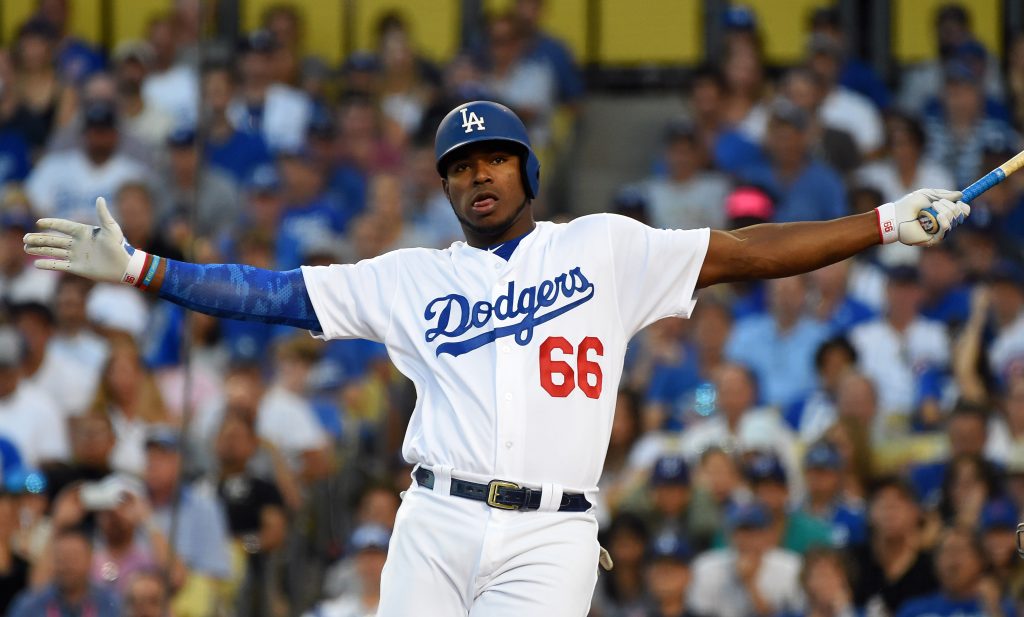 – By Jamie Chau