LA Dodgers Making Huge Off-Season Trade Deals
As baseball season slowly arrives, many trades have been taking place to have the best roster for the upcoming season. The Dodgers in particular have broken the Internet with their mega deal they just struck with the Boston Red Sox and the Minnesota Twins. As the deals will be officially closing up, fans are rejoicing about the possible 2020 line up the Dodgers have this upcoming season.
Dodgers Trade Deal Breakdown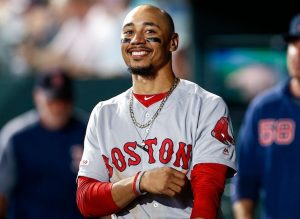 The trio deal that is currently delayed consists of several trades and some money compensation. The Boston Red Sox traded to the Los Angeles Dodgers, Outfielder Mookie Betts and starter pitcher David Price. In return the Dodgers traded Alex Verdugo to the Red Sox. Part of the arrangement also consists of the Dodgers trading Kenta Maeda to the Minnesota Twins and the Twins sending Brusdar Graterol and Luke Raley to the Dodgers.
Power Players Now With The Dodgers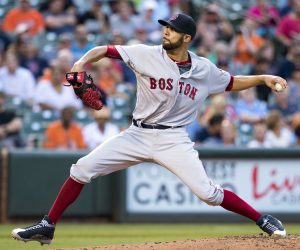 With both Mookie Betts and David Price, the Dodgers have acquired two players that have been recognized as the best players in the league. From the 2019 season Mookie Betts placed as the second best player of the season coming close behind Mike Trout who is declared by the MLB as the best player. Betts also received in 2018 the American League MVP honors, four Golden Glove awards, and three Silver Slugger awards. David Price, although he is an older player, has been ranked as the 100th best player in the MLB and has been an All Star five times and has won one World Series Championship. The pacts were in delay due to medical exams being taken, but the contracts have been cleared to go through.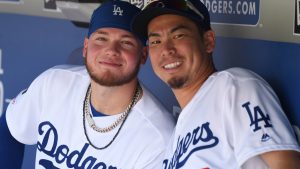 Another player the Dodgers would have gotten in a smaller contract was between the Anaheim Angels. The arrangement consisted of trading Joc Pederson and Ross Stripling for Luis Rengifo, a rookie middle infielder who started to play for the Angels in late 2018, but Arte Moreno canceled the trade.
As of right now there hasn't been any confirmation of any new deal updates, but with returning key players such as Clayton Kershaw, Cody Bellinger, Justin Turner, and Max Muncy; the Dodgers are shaping their roster for an overdue World Series win.
-By Ulises Rodriguez