Match For WBC Title Jose Ramirez Vs Viktor Postol Postponed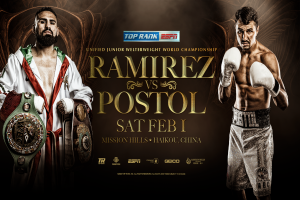 The corona virus outbreak has taken the world by a scare causing people to keep their distance from China making several airliners suspend trips to China. The Ramirez vs. Postol fight was supposed to have taken place on February 2 at Mission Hills Haikou, China, so undoubtedly it had to get postponed.
A Champion For His People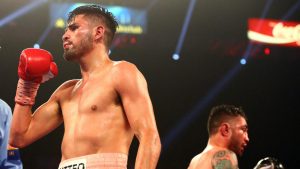 Jose Ramirez is a Mexican-American boxer who is from a small farm town in Avenal, California. At the young age of seven his father took him to the gym and that is when, Ramirez began his boxing training. Ramirez is "el luchador de la gente" (people's fighter), as his career has placed this small farm town on the maps. He has also made it a point to give back to his community by having charity matches to raise money for water, for instance, in his town.
During his amateur career, Ramirez had a total of 182 wins and 11 losses. Some of his greatest accolades during his amateur career would include winning gold at the 2009 U.S. Junior National Championships, 2010 U.S. National Championships, 2011 U.S. National Championships, 2011 U.S. Olympic Trials, 2012 U.S. National Championships. Ramirez was also a contender at the 2012 Olympic games.
Ramirez Looking To Defend his Super Lightweight Belt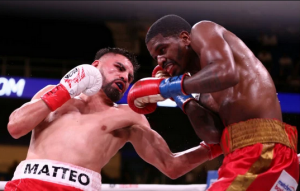 In 2012 Ramirez turned pro at the age of 20. During his professional career, Ramirez has a perfect fight record of 25-0 with 17 KOs. Ramirez most recent fight was in July 2019, against Maurice Hooker, which ended with a win of the WBO title. Although he is right handed, Ramirez has a deadly left hook that has guaranteed him several KO's.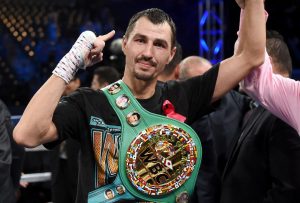 With both the WBO and WBC title, Ramirez next match is against former WBO titleholder Viktor Postol, who has a record of 31-2 with 12 of those matches ending with KO's. After winning against Mohamed Mimoune, Postol had a guaranteed fight locked to reclaim his WBC title from Ramirez. Both boxers have sparred in the past, so they know what to expect from each other in the fight. The location of the fight is still to be determined, but it will be held in the United States to avoid the corona virus epidemic for both boxers.
-By Ulises Rodriguez