Upcoming Films and Virtual Concerts To Watch
As people find ways to entertain themselves at home during the current epidemic, several artists and film studios have decided to help out by releasing several new movies early to streaming platforms and setting up virtual concerts for viewers to watch their favorite artist perform. We have compiled a list of upcoming concerts and films that you could watch in the comfort of your own home.
Concerts to Rage and Rock Out!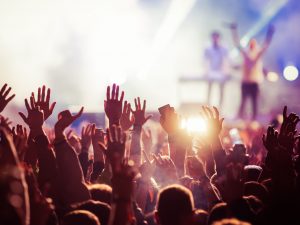 April 12: Andrea Bocelli: Music For Hope – Live From Duomo Milano
Youtube, 10a.m.
Great vocalist Andrea Bocelli will be performing live on his Youtube channel, although you are watching him live you won't get another opportunity to watch him perform as his concerts usually sell out. Make sure to grab yourself a good selection of wine as this opera singer will be perfect to listen to at night. 
April 18: One World: Together At Home: Lady Gaga, Paul McCartney, Billie Ellish, Kacey Musgraves, Lizzo and More
ABC, NBC, CBS, iHeartMedia, Globalcitizen 8p.m.
Famed singer, Lady Gaga has set up a benefit concert with a list of other great singers to create a benefit concert to help out with the COVID-19, with all proceeds going to the U.N. foundation. This concert is excellent if you want to hear a variety of great singers from different genres. 
Weekly Thursday- Sunday: Diplo: Corona World Tour
Youtube, Twitch, Instagram; Thursday 7p.m., Friday and Saturday 8p.m., Sunday 1p.m.
Electronic music artist, Diplo has created a weekly live stream concert in his very home. After, having his upcoming tour delayed due to the epidemic, Diplo decided to create live shows every week to keep everyone entertained at home with the power of music. If you enjoy electronic music take a listen to his live stream, you will as if you were live at his concert. 
New Films To Stream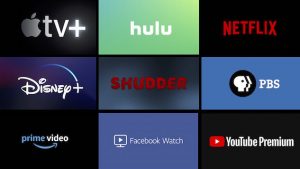 The Invisible Man– iTunes, Prime Video, Google Play, VUDU
The Invisible Man is about a scientist who creates the ability to turn himself invisible. After his girlfriend leaves him, the scientist with his new ability decides to terrorize his ex-girlfriend. The catch is law enforcement doesn't believe she is being tormented by her ex-boyfriend.
The Hunt– iTunes, Prime Video, Google Play, VUDU
Based on the short story "The Most Dangerous Game", The Hunt is about 12 strangers who wake up in the middle of a field and later find out they are being hunted down by a group of wealthy elite people. The film generated controversy before its original release and had to be postponed.
Bloodshot– iTunes, Prime Video, Google Play, VUDU
Based on the comic book series, Bloodshot is about a former marine soldier who is murdered but later is resurrected with nanotechnology and has superhuman abilities to make him the perfect soldier. The only thing is he doesn't have his old memories before he was murdered. 
Bad Boys For Life– iTunes, Prime Video, Google Play, VUDU
The third installment to the Bad Boys franchise starring Will Smith and Martin Lawrence. The film follows the duo after a mexican drug lord has them as his next target for being involved in his trial and causing him to go to jail.
–By Ulises Rodriguez