Tips on How to Stay Romantic with Your Other Half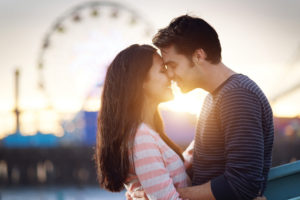 Men, how would you describe your current relationship? Is it flashy and exciting, or can it be described more as the same scene day after day? If you answered the latter, then it might be time to rearrange the game play. Women love their man's company, but they adore being romanticized even more.
Women are emotional beings and must be treated as so. They are delicate creatures that must be shown that they are cared for and that they are the best thing to have ever happened to you. Show this by being there for her, and listening to her wants and needs. Don't worry; we've got the tips to keep you covered.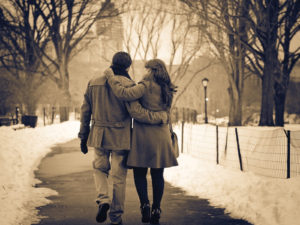 It's the Little Things that Count
Little things like surprising them with flowers every now and then, goes a long way. It shows them that you care enough to represent their beauty with a nice bouquet of long stem roses (or any flower arrangement that doesn't burst the bank account). If you know how to cook, grab a cookbook and pick out a fresh recipe to make her dinner. She will highly appreciate the trouble you went through to find a romantic meal for her. Any talent that you have will impress her, so show off your skills.
Show that you care about her by making her a cup of tea or giving her a nice massage once she gets home from work. If your lucky that might just lead to something more your style. During a movie night, opt to view one of her movies, even if chick flicks aren't your thing; show her that her needs are just as important as yours.
Most men out there are not big talkers. On the other hand, most women are, so be sure to talk to your partner and get to know her on a deeper level. Find out what she likes and dislikes. What are her goals and aspirations? Ask about her childhood, and what she hopes to attain in the future. Women love to share their thoughts and find out more about their man as well, and she will appreciate the effort.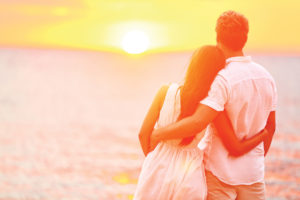 Change Up 'Date Night'
The dinner and movie date is a nice first couple of evenings, but gets stale even for a woman after a while. Change it up with some exciting new date ideas. Even cheap dates are available if the money isn't. There are dates that can cost as little as $10, and as much as $25 for the pair of you.
Some affordable, yet amazing ideas, are to start with what she enjoys. If she's a reader, find an antique bookstore to take her to and pick out some good reads. If she's more of a competitive spirit, take her to the local mini golf site or the batting cages to hit a few homeruns. If she's into nature, go on an adventurous day hike and conquer the local trails. Bowling has become a cheap, but affordable option to take your date. If you want something different, find a flea market/thrift store and take your lady to browse, and remember those nostalgic products from a different era.
There are even free local events offered around the area. Check your local listings, and you may come across free concerts in the park, movies in the park, or Shakespeare in the park. You can take your other half for a romantic stroll down the beach, make a bonfire, and snuggle up while roasting marshmallows. Another creative idea is to stop at a Color Me Mine where you can make artwork together and take home a keepsake afterwards. It can even be as simple as laying a blanket out with some snacks and watching the stars up above while reminiscing together.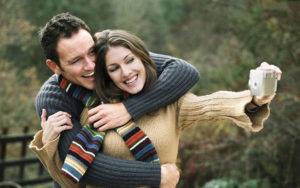 Be Spontaneous and Whisk Her Away
Even if it's just to the donut shop down the street, the fact that you want her all to yourself will show her how much she means to you. If you want to be more extravagant, plan a trip for just the two of you. Reserve a hotel room for the night and visit somewhere where there will be plenty of memories to share. Don't forget to grab a souvenir while you're there!
Take her somewhere that means a lot to you or that's from your past. This is a bonding moment between the two of you and she will get a deeper look into who you were before she was lucky enough to enter into your life. Also, it may be embarrassing at first, but spontaneously burst into song and serenade your lucky lady with a song that you both enjoy.
The most important thing to remember is that she wants to spend quality time with you, and as long as she is with you during the date, no matter what or where it is, that is all that counts in her mind.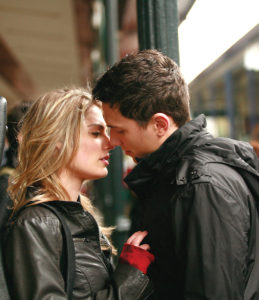 Show Her You Think She's Special
A woman always wants to be shown how special she is. Try doing this by treating her like a queen and compliment her. Daily compliments go a long way, and get specific. Comment on how nice her outfit looks, how her hair looks so shiny, or even how lovely her eyes shimmer in the sunlight. Try leaving little love notes in her jacket pockets, her purse, or somewhere you know she is bound to look throughout the day. These notes show a more endearing side to you and she will definitely take notice.
Technology has come a long way since 1950, and you can utilize this to your advantage. Unexpected text messages or calls can really boost her ego. Just by simply telling her "I miss you" or "I was just thinking about you" shows her that she is on your mind. More unexpected gestures, such as a wrap-around hug or sneak in a kiss, and she will be smitten all over. Forms of PDA can be acceptable in public, so show her that you're proud to be on her arm, by holding her hand, or kissing her when she least expects it.
Just as a man likes to be complimented on his hard work, women crave that as well. So don't forget to praise her, remind her ho beautiful you think she looks, and how lucky you are to have her in your life.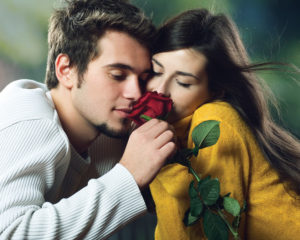 Remember gents, if you want your woman to be happy, then prove it by staying romantic with her. All you have to do is to know that it's the little things that count, make sure to change up the typical 'date night', be spontaneous and whisk her away every now and then, and above all, show her that you think she's special. This will all go a long way for long-lasting happiness for the both of you.
– By Andrea Montoya