Hottest American Muscle Cars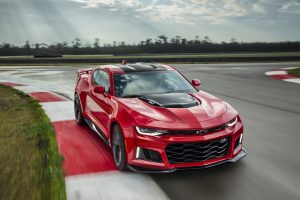 If you've ever watched a movie with car racing involved, you've probably imagined yourself behind the wheel of some of those cars. You probably wouldn't be racing down highways if you had one, but the looks and luxury – and of course the speed – of the newest muscle cars will be sure to make you the center of attention. Embrace your inner Fast and Furious mood, fellas!
Bad Influences Started The Muscle Car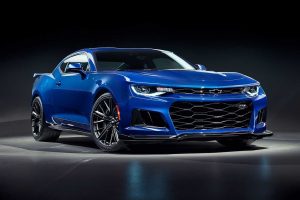 The need for speed was a little more necessary in the old days than it is now. The Prohibition-era inspired a lot of mischief from a lot of people around the country. It was the moonshiners and bootleggers that inspired this muscle car movement. They needed speed to get away from police, and so they modified their cars. The modifications included speed, handling and cargo capacity, or all things necessary to complete their mission. Once prohibition came to an end the story changed a bit.
The moonshining business wasn't as profitable as before and so they began to use the cars for racing. The moonshiners remodeled cars that dominated street racing and evidently inspired an all new car. The Oldsmobile Rocket 88 was one of the first lightweight vehicles with a V8 engine and it began an all-out competition between manufacturers to start making light and fast cars.
American Muscle Car Is Reborn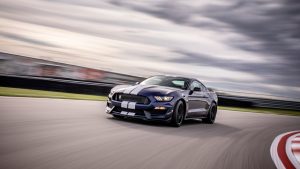 We've all seen the movies, a classic American muscle car racing through streets and alleys, cutting corners while avoiding cops and winning the race…. But lets face it, Dominic Toretto's '68 Dodge Charger probably wouldn't be able to pull that off without all of the modifications he made, and a lot of us don't have the time or money for all of those upgrades; an easier solution? Buy one of the newest editions on nearly any muscle car there is.
One of Americas most known auto brands has once again cemented itself as one of the best with the sixth generation Camaro. The ZL2 has a 650-hp surcharged 6.2-liter V-8 engine that will charge you from 0 to 60 mph in 3.5 seconds! Maybe that's a little too much power and the Mrs. wouldn't accept, so other options include the 455-hp V-8, 335-hp V-6, or a 275-hp turbocharged inline-four. All models offer a lot more than older versions so you really cant go wrong with either.
If there's a Camaro, there has to be a Mustang around. The iconic muscle car has been in nonstop production since 1964. The newest edition, GT350R, is available with a 310-hp 2.3 liter four, 5.0 liter Coyote V-8, translation, power. This is more than just a car as it reaches its 7400-rpm redline it is obvious that this real power machine. If you want some more power from this car and are able to get your hands on the limited-production GT350 Bullitt you'll be looking at 526-hp 5.2-liter version that spins to 8250 rpm.
Other Daredevil Cars to Consider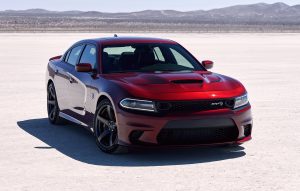 Another contender for both the Camaro and Mustang is the Dodge Charger SRT/SRT Hellcat. The SRT Hellcat is equipped with a 717-hp supercharged Hemi V-8 and its Redeye version comes in at 797-hp. Both have substantial brakes, adaptive suspensions at a standard six-speed manual transmission or eight-speed automatic. Although this is a powerful car, it's not the strongest competition because it does fall short on handling compared to its rivals, but it definitely still has power.
Since they appeared on the scene, muscle cars have been in high demand. Thanks to the big V-8 engines and affordable prices that was made possible. Huge improvement from classic muscle cars, which were typically known to be sloppy with corners and terrible with braking. Today muscle cars handle like crazy, they're a lot better with braking, are as responsive as sports cars, and not to mention they look like luxury cars.
– By Sandra Reyes