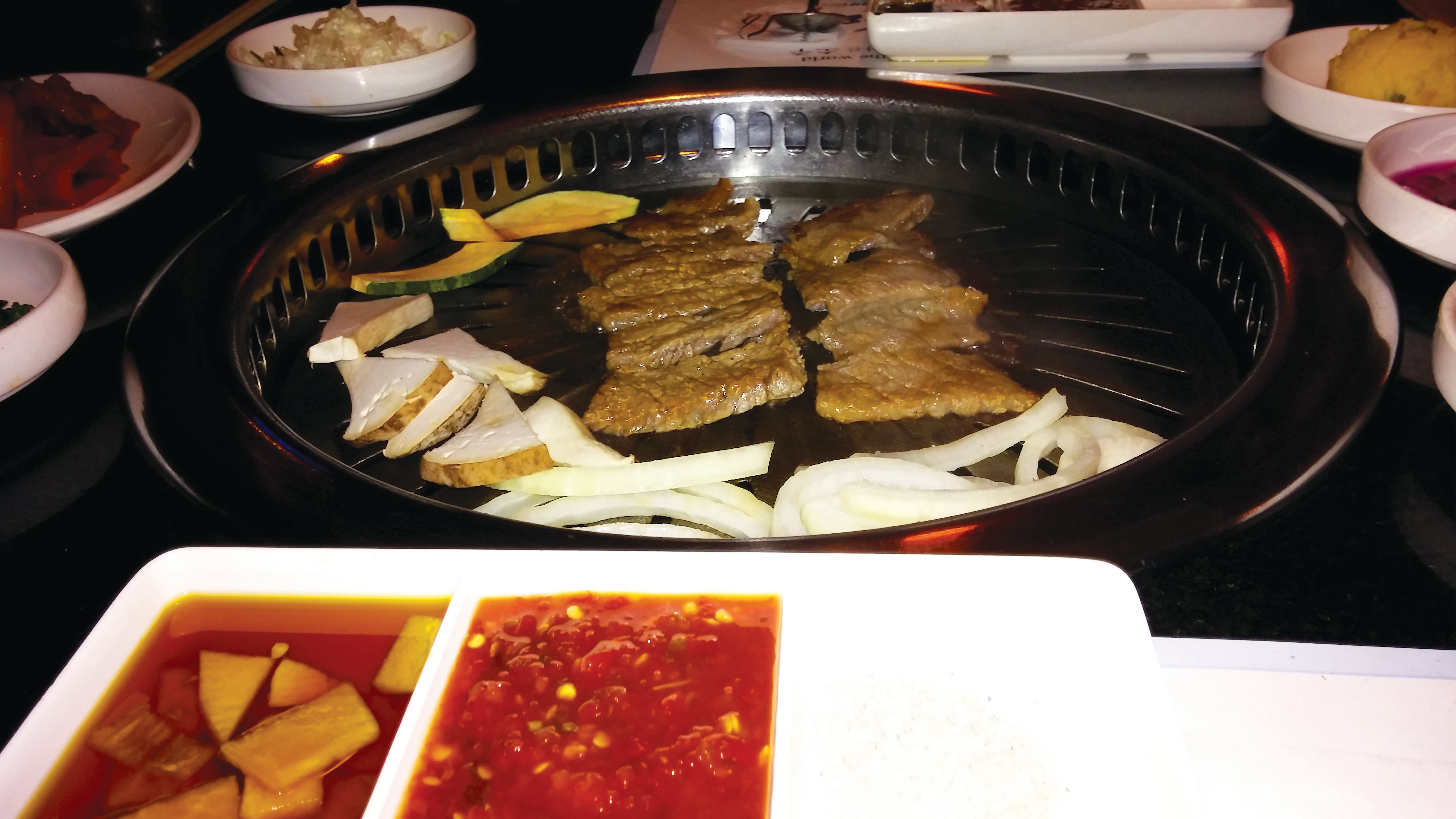 Sonagi Korean BBQ – sonagibbq.com
With only a little over a year of being open, Sonagi Korean BBQ stands out in an area with a fierce competition. This "all you can eat" joint serves the best cuts of meat and fresh tasting traditional sides like kimchi, potato salad, and spinach, all for a budget-friendly price. We recommend ordering the LA style Short Ribs, Bulgogi, Marinated Short Ribs, and their specialty Cajun Style cuts and vegetables, like sausage and potatoes. Owner Karen explains their concept, "To provide a variety of food to sample and enjoy," she also adds that good customer service is important as well as having good ventilation. Take advantage of their lunch special along with their Happy Hour prices. Open daily from 11:00 am to 11:00 pm, Fri/Sat until midnight.
Sonagi Korean BBQ
2585 W. Olympic Blvd.,
Los Angeles, CA 90006
213.973.9292.