Kobe Bryant: The Man, The Legend, Black Mamba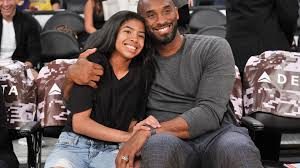 On January 26, 2020 the city of Los Angeles suffered an emotional earthquake Sunday morning, as the great Kobe Bryant passed away with his loving daughter Gianna Bryant next to him in a tragic helicopter accident. As everyone mourns the loss of a great icon, his spirit will continue to live on, as legends never die.
Lakers Player #8 and #24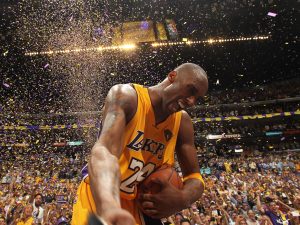 Since high school, Kobe Bryant has been setting stats that pushed him into the eyes of recruiters. It wasn't until 1996 when Kobe got the chance to play professional in the NBA for The Charlotte Hornets, until he was traded a week later to the Los Angeles Lakers where he began his career to later become the face of the Lakers.
As a Laker, Kobe brought five championships to Los Angeles. Besides having 5 championships, Kobe was also a 18-time NBA All-Star and had the 2nd most points scored in an NBA game against the Raptors. Kobe was also a two-time NBA Finals MVP and earned two Olympic gold medals during the Olympics. Kobe Bryant devoted his whole 20 seasons to a single team, the Lakers.
Leaving the Basketball Court Behind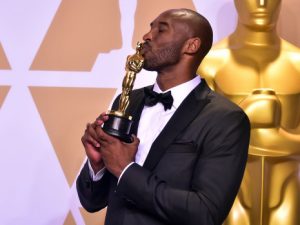 After suffering several injuries during his last seasons, Kobe decided to retire in 2016. In 2017, the team had decided to honor Kobe by retiring both of his jersey numbers 8 and 24. After his retirement Kobe wasn't in the spotlight, as other celebrities would do so.
A day before his tragic death, Kobe tweeted out to LeBron James to congratulate him on passing him on the all-time scoring list. Most athletes after retirement continue their lives in the spotlight and not step away from the game. In terms of Kobe, he knew it was time to leave basketball behind and enjoy his life as well as focus on other projects after having a long successful career. He didn't go chasing after jobs like being a sports commentator or having a role with the Lakers.
Kobe was living a simple life with his family and stepping out of his comfort zone. In 2018, Kobe was awarded an Oscar for Best Animated Short Film called "Dear Basketball" based off a poem Kobe wrote when he announced his retirement. Kobe also released a book in 2018 named "The Mamba Mentality" where the book aims to teach everyone the game of basketball.
Giving It Forward To The Younger Athletes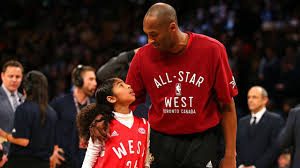 Thanks to his daughter Gianna, Kobe wasn't finished with the game of basketball. Kobe helped in coaching his daughter's basketball team. The relationship that Kobe had with Gianna was unique, as they both shared the same passion over basketball. During an interview with Jimmy Kimmel, Kobe explained the reason why he coaches his daughter's team and how he wanted to teach the girls excellence.
The influence that Kobe has created in the world is like no other. Every generation has there own legends, from Babe Ruth to Muhammad Ali. Kobe Bryant became a legend in the eyes of the younger generation. When children think of being a great basketball player, they strive to be like Michael Jordan, Shaquille O'Neal, and Kobe Bryant. Kids will continue to take basketball shots and yell "Kobe!" from the three-point line for years to come. Kobe not only was an influence in basketball but in all other sports as well, dozens of athletes from different sports have tweeted out their condolences to the great "Black Mamba."
He will be remembered as the great athlete who kept focusing on the passion and love for the game. During games he always strived to put his best effort out on the court. Even during his last seasons when he would get injured, he always managed to come back and not let anyone determine when his game is over. That was the "Mamba Mentality," he put passion and emotion into what he focused on; even after retirement with his Oscar win. He was ready to take on new challenges outside of basketball.
Kobe Bryant's Legacy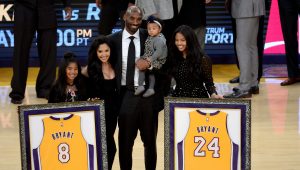 Kobe Bryant inspires the younger generation that being an athlete isn't strictly just one thing but multiple faceted. From volunteering hours to helping the community, it's about being a human before an athlete. Kobe Bryant has a foundation built to influence young athletes. The Kobe and Vanessa Bryant Family Foundation helps homeless children in Los Angeles as well as inspire young athletes on becoming leaders in the world.
Although, Kobe is gone his spirit lives within the game of basketball, on the court, at Staples Center, and in Los Angeles. Basketball coaches at schools and outside leagues will continue to use Kobe's greatest quotes to inspire teams to go the extra mile. Kobe has been retired for four years, but he continues to be connected to the Lakers as if he were still there. 100 years from now people will still think of Kobe when they hear about the Lakers. His number will still be worn by thousands of fans, as his number will continue to be an embodiment of Kobe or a symbol of what it means to be an athlete. Young basketball players will continue to strive to be like Kobe and strive to go into the NBA from high school. Just as he finished in his retirement speech, "Mamba out," yet Kobe will live on as #8 and #24 in the colors purple and yellow and will not be forgotten!
-By Ulises Rodriguez