Cool-Weather Styling: Winter Fashion Trends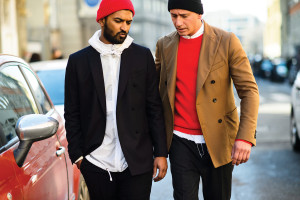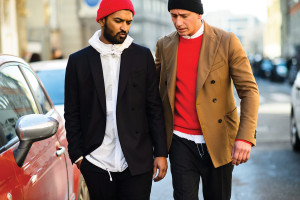 With winter comes cooler months, brisk walks in the park, and…winter fashion! Whether you think you've seen it all or are a complete beginner to dressing for this season, we have some special trend reports just for you. In preparation for your new wardrobe, the editors of Gentlemen's Guide have compiled a comprehensive style guide for the fashionable Gent!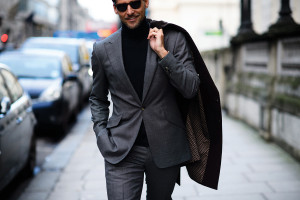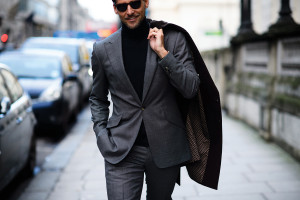 Loose and Sporty Looks
A recent look has shifted from stuffy suit-focused attire to lesser pieces that still look put-together. The secret? Tailoring. Straight off the runway, the pieces are now baggier and less slimming. The baggy look creates a whole new silhouette that frames your body in a unique, yet flattering way. The result? A dressier version of the straight suit that exudes fashion. If you're still on the fence with this look, opt for a looser fit that still has structure and pair it with your choice of shoes. In addition, ties are becoming less prominent and dress shoes have been replaced with street wear sneakers. The great thing about this design is that it can be dressed up or down depending on your preference and the occasion.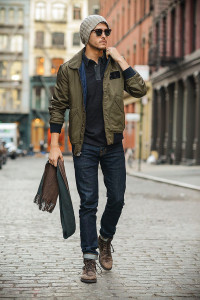 Another trend for this winter is the laidback, "weekend ease" look that is still well composed. Sporty pieces mixed with cuffed sweats, a topcoat, and a solid piece of outerwear finishes off the look. Along with the oversized suit trend is the oversized coat, which creates the same effect while keeping you warm. Fully functional yet still polished; this look makes you look as if you aren't overdoing it but still fashion-forward.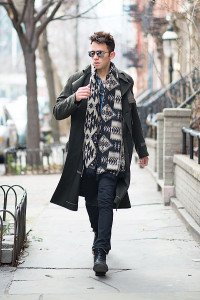 Prints, Patterns, and Palettes
Floral prints (yes, even for winter!), fur, velvet, and leather are popular patterns and texture this season. Although they might come off as a bit extreme for a day-to-day wardrobe, the secret is to incorporate a small piece into the entire look. This detail—whether it is in a scarf or hat—will completely pull the look together while drawing attention to the small details of your outfit.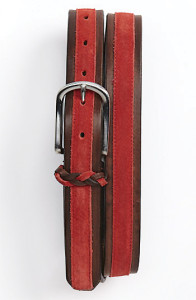 Trend reports straight off the runways have labeled this winter's top color palette to consist of burgundy, rusty red, brown, and dark emerald. A warm, comforting burgundy rings in the spirit of winter while rusty reds and browns give a remarkable sense of style. Dark emerald and other deep tones are also known for adding pops of color to any cold-weather outfit.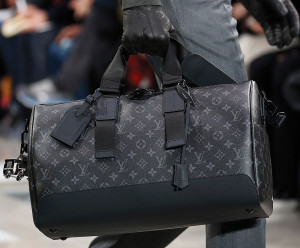 Accessories to Complete Your Look
As a Gent, you might dread styling accessories. While all the options might seem confusing, choosing for winter 2017 is actually not as hard as you might think! One trend is the structured satchel or "man bag." If you're tired of carrying the same, boring briefcase around, this perfect alternative is a fashionable way of holding all your belongings that doubles as a stylish accessory. Whether you're heading to the office or going through airport security, a structured bag in a neutral print (perhaps even one of the colors we mentioned above) amps up your style further.
We all know that the colder months require more layers to keep warm. Don't forget your hat and scarf as well! Protect yourself while looking great with a driving hat (also known as an Ivy cap or golf cap). These hats are flat and rounded around the edges with a short brim in the front. Scarves are also making their popular comeback this season. This year, the longer scarf is in high demand whether worn as an accent print or a solid staple. A favored companion with any outfit, a scarf adds a refined look no matter how you choose to wear it: around your neck, peeking from under a layered shirt, or even cowboy style.
This winter, make sure that you're well prepped for the harsh winds and cooling seasons. Whether you're heading an important meeting at the office or going on a casual date during the day, don't forget these style tips and tricks that will have heads turning!