Looking to watch a high-adrenaline, speed pumping sports game in a sociable environment or perhaps a local joint? Gents, you know that sports bars are the place to eat, drink, and chant for your favorite team or watch an intense boxing match. Here, the editors of Gentlemen's Guide have compiled a list of the hottest sports bars that you definitely want to check out in the Los Angeles area.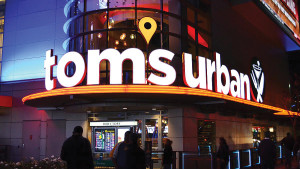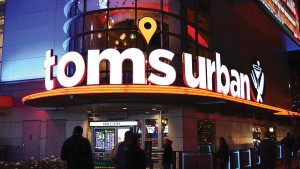 Tom's Urban L.A. Live
Located in the heart of Los Angeles' entertainment center, Tom's Urban L.A. Live features an eclectic mix of cocktails, 28 taps, good food, and international flavors. Enjoy one of their new 24 menu items while you watch your favorite sport on one of their 75 flat screens. 1011 S. Figueroa St., downtown; (213) 746-8667.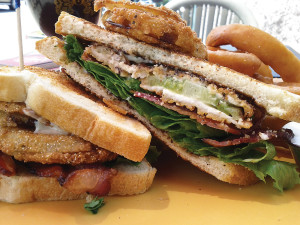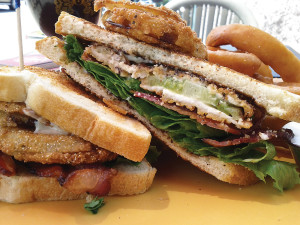 Good Microbrew
Infused with energy, Good Microbrew and Grill brings together sports lovers, microbrew enthusiasts, and even business associates with quality food, a wide selection of microbrew beers, and great service. 3725 W. Sunset Blvd. Silver Lake; (323) 660-3645.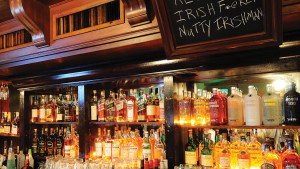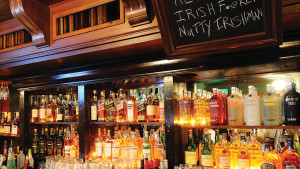 Casey's Irish Pub
Restaurant by day, casual bar by night, and social center all around, Casey's Irish Pub offers different varieties of whiskey, traditional Irish dishes and sports-bar staple plates, multiple TVs, an outdoor patio, dart room, billiards, ping-pong, performance stage, and reception rooms for private parties. 613 South Grand Avenue, Downtown; (213) 817-5321.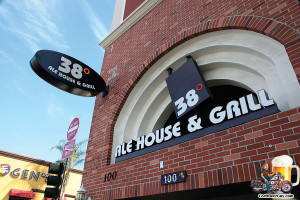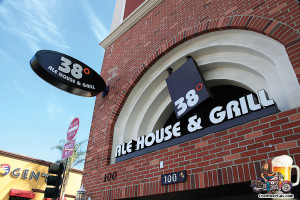 38 Degrees Ale House and Grill
Comfort food in the form of popular dishes like roasted duck and yellowtail nicoise meets a selection of craft beers in this intimate, chill sports bar called 38 Degrees decorated with dark wood accents and an expansive bar. 100 W. Main St., Alhambra; (626) 282-2038.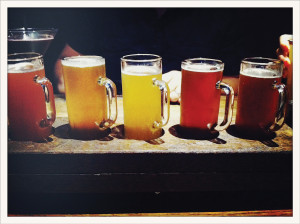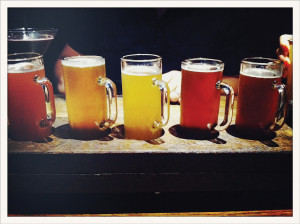 SmithHouse Tap & Grill
With a mission statement boasting "Best BBQ, burgers, and pub fare in Los Angeles," SmithHouse Tap and Grill surely lives up to their standards. They pair 120 local, craft, and popular beers with excellent service in a comfortable, warm environment. Watch your favorite sport on one of their 23 flat screen TVs in one of their cozy leather booths. 10351 Santa Monica Blvd, Century City; (310) 432-4360.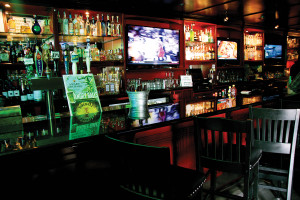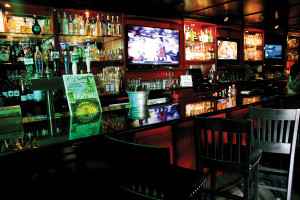 Starlite Cantina
A dive-bar feel place with televisions, a pool table, and darts in a cozy, intimate space. The beers and wines available are affordable and offer different selections for your different tastes. 11411 Moorpark St., North Hollywood; (818) 766-5807.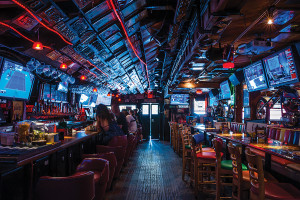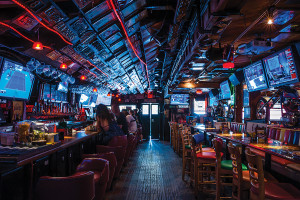 Barney's Beanery
Topping over 60 HD televisions, over 200 beers available, and topping 700 menu items you're sure to always find exactly what you're looking for at Barney's Beanery. Settle in on one of their couches, stadium seats, booths, tables, or bars for the best in sports entertainment. 1351 3rd Street Promenade, Santa Monica; (310) 656-5777.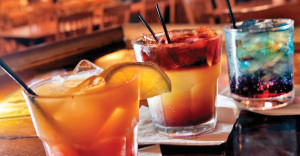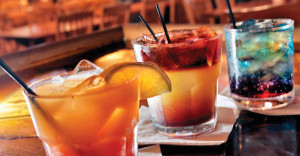 Cinco
Looking for a Mexican-inspired sports bar? Cinco has an extensive list of beers (both draft and bottle) that highlights the local craft breweries and old world standards, cultural cocktails, and authentic Oaxacan-style cuisine in a seriously industrial-meets-rustic ambience. 7241 W. Manchester Ave, Westside; (310) 910-0895.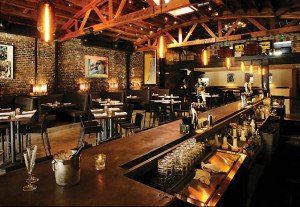 Rush Street
With a vibe that can only be describe as "Chicago's Rush Street"-inspired, Rush Street is a multi-level sports bar restaurant with a lounge serving afternoon meals, dinner, happy hour, and a brilliant sports scene. The air of this sports bar is both enthralling and inviting with their variety of specialty drinks, beer, wine, and food. 9546 Washington Blvd, Culver City; (310) 837-9546.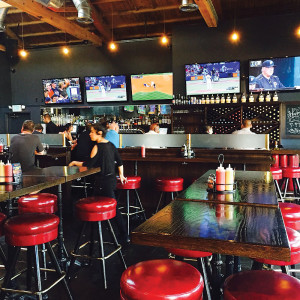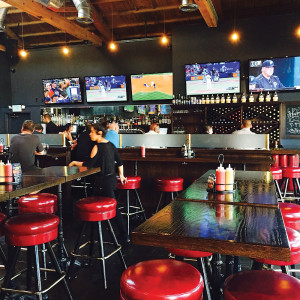 Rocco's Tavern
Serving up some serious Italian-style grub that mimics the outdoor cafes inspired by classic Italian eateries and taverns located in the East Coast, Rocco's Tavern is the perfect sports bar for late night dining and drinks. 44 W. Green St., Pasadena; (626) 765-6810.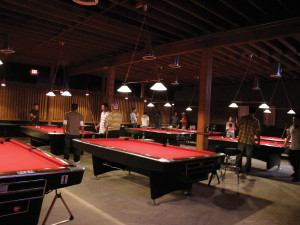 The Brickyard Pub
Looking for a relaxed, friendly sports bar to watch SportsCenter and have a stiff drink after a long day of work? Head to The Brickyard Pub for a bottled drink, a game of pool, and to talk with friends. The casual environment is the perfect place to take a load off after a long day. 11130 W. Magnolia Blvd., North Hollywood; (818) 505-0460.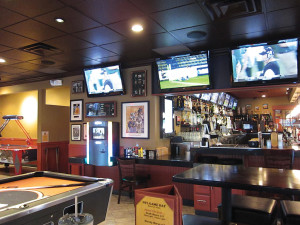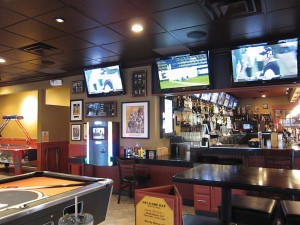 Clancy's Sports Bar
For you eastsiders, here's a local sports bar with reasonable prices and a central location for drinks, pool, darts, and televised sports. For music fans, a jukebox will keep you entertained all night! 961 N Azusa Ave #10, Covina; (626) 967-7608.
-By Bonnie Wong