Los Angeles Auto Show Overview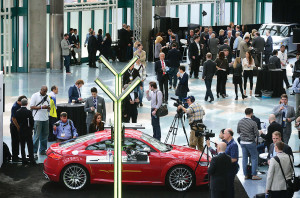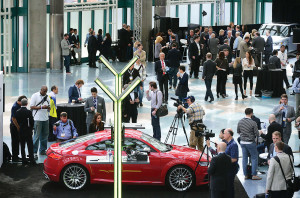 The 2015 Los Angeles Auto Show took place on November 20-29, 2015. Founded in 1907, the LA Auto Show spans globally and is over 870,000 square feet held at the Los Angeles Convention Center. This annual show is an OICA sanctioned international exhibition endorsed by the Greater Los Angeles New Car Dealers Association. Produced by ANSA Productions, this Auto Show displays some of the greatest, newest car models from the biggest and most influential automobile brands today.

LA Auto Show Brings The Media
For an extra fee, guests attended the 2015 Preview Party for the exclusive debut to kick off the event. This is the first event that takes place on the Thursday night before the first public day. All proceeds from the event go towards youth music education programs of the GRAMMY Museum at this charity event. The Press and Trade days bring in a plethora of media exposure from more than 58 countries. Following the Press and Trade Days, which took place on November 17-19, the Show opens to the public, further hosting hundreds of thousands of qualified car shoppers and auto junkies. The Connected Car Expo (CCE) is just an example of a one-day conference and expo hosted amongst the Auto Conference LA, the Press & Trade Days Kickoff Party, MPG Motoring Invitational, and more were just some of the events that were open exclusively to the press.

With approximately 123 exhibitors from your favorite brands such as Audi, BMW, Cadillac, Chevrolet, Chrysler, Ford, Honda, Jaguar, Kia, Lexus, Mercedes, Nissan, Porsche, Scion, Toyota, Volvo, and many more, you're sure to get the best of the best at this event from the best dealers. The finalists announced for the 2016 Green Car of the Year included the Audi A3 E-Tron, Chevrolet Volt, Honda Civic, Hyundai Sonata, and Toyota Prius.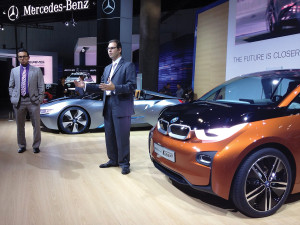 More Than Just An Auto Show
In addition to browsing the newest makes and models, there will be a wide range of events and attractions spanning the 10 days from performances by Steve Aoki, the LA Laker Girls, and Safety Sunday. In addition, attendees have the opportunity to get behind the wheel and test drive around 100 of the newly released models.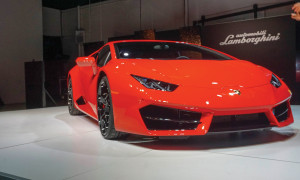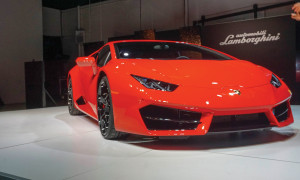 Just some of the many cars that will be shown on the floor include BMW's four new vehicles including the eDrive BMW 330e, BMW M4 GTS, BMW X1, and the BMW 7 series. These four BMW vehicles are making their North American debut at this event with exciting announcements of tech and electric vehicle news and innovation. There will be cars from the four categories "World, North American, Auto Show, and Concept." New designs, concepts, and innovations in technology will be revealed and discussed at this highly acclaimed event. With LA being at the forefront for car connoisseurs, many brands revealed their 2016 models to this adrenaline-thirsting group of guests.
-By Bonnie Wong