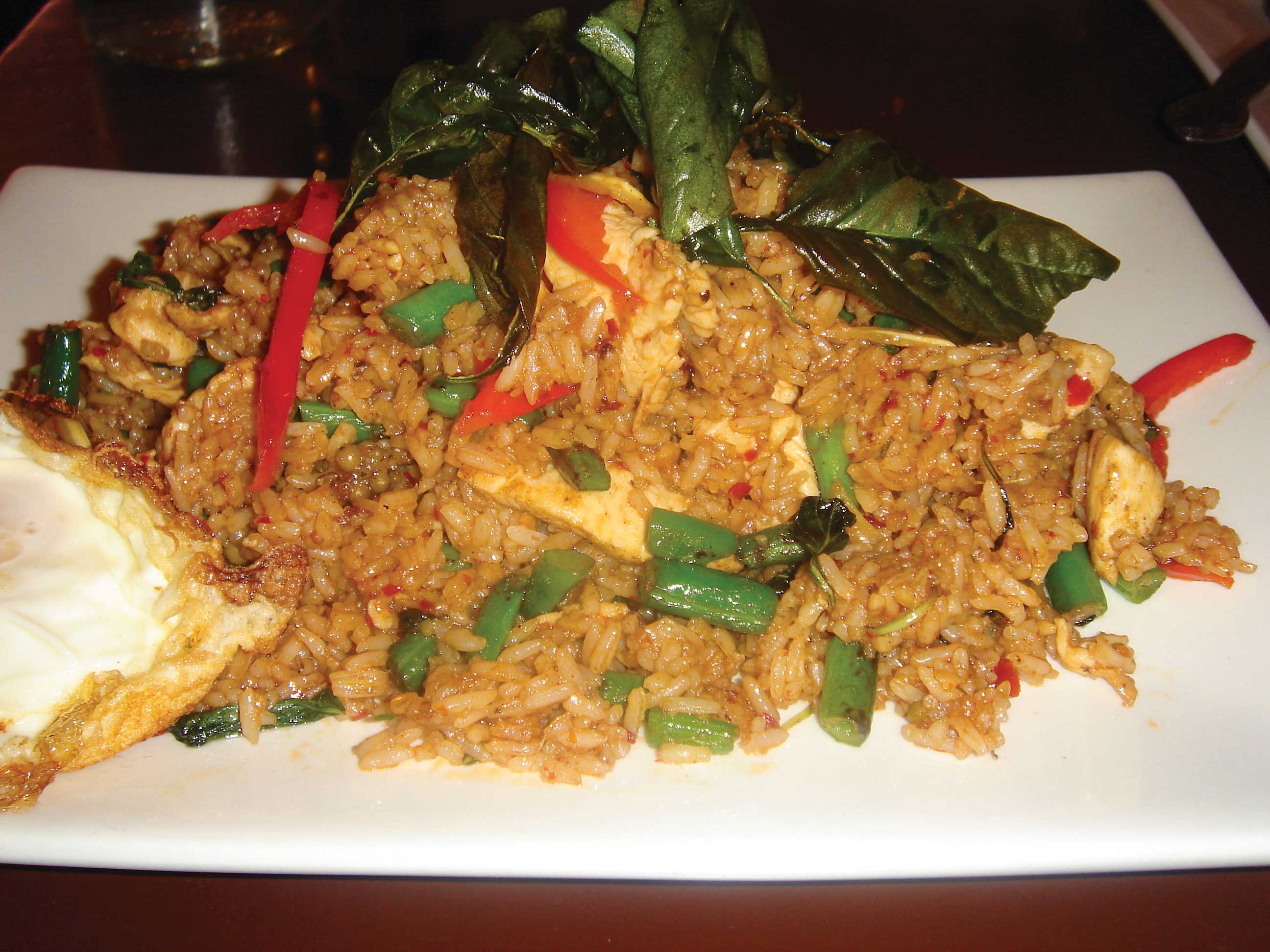 Wat Dong Moon Lek – watdongmoonlek.com
On the junction of Fountain and Sunset Blvd, you come across one of the best darn Thai restaurants in the LA Metropolis, Wat Dong Moon Lek (which translates literally to good ole street food). Known for their laid-back artsy and lounge feeling eatery, this place serves up some great authentic Thai eats. We had several things on the menu that blew us away from broth noodles, family-recipe crispy taro to their Pad Thai and Jungle Fried Rice. Just watch out for the spicy level, we had the BBQ Pork and the mid-range was really spicy, yet you can soothe the taste with their freshly made smoothies. You must leave room for dessert; the talented Chef Pastry really has a knack. Try the chocolate soufflé, coconut cake, or raspberry tart, varies by season.
Wat Dong Moon Lek
4356 Fountain Ave.,
Los Angeles, CA 90029
323.666.5993.