Top Outdoor Activities in Los Angeles
The warm weather is here and it is time to enjoy the sun and the great outdoors. So what is a Gent to do? We have compiled the best activities in LA where you can truly relish your surroundings.
Venice Beach Boardwalk
Only second to the powerhouse tourist attraction that is Disneyland, Venice Beach, or Ocean Front Walk, bring in on average over 10 million visitors. Travelers and locals alike enjoy the street vendors, performers and privately owned food venues along a sensational two-mile stretch alongside California's Pacific Coast Highway. Venice Beach Boardwalk, located at 1800 Ocean Front Walk in Venice, California features basketball courts, handball tournaments and the historic Muscle Beach Venice gym. If you're feeling extra adventurous, hop on one of Rent a Segway's self-balancing transportation vehicles and cruise Venice's bike path toward Santa Monica. Located near the Venice Beach skate park, Rent a Segway offers a unique view of the gold coast at 1501 Ocean Front Walk. Call 310-302-7867 to reserve yours today.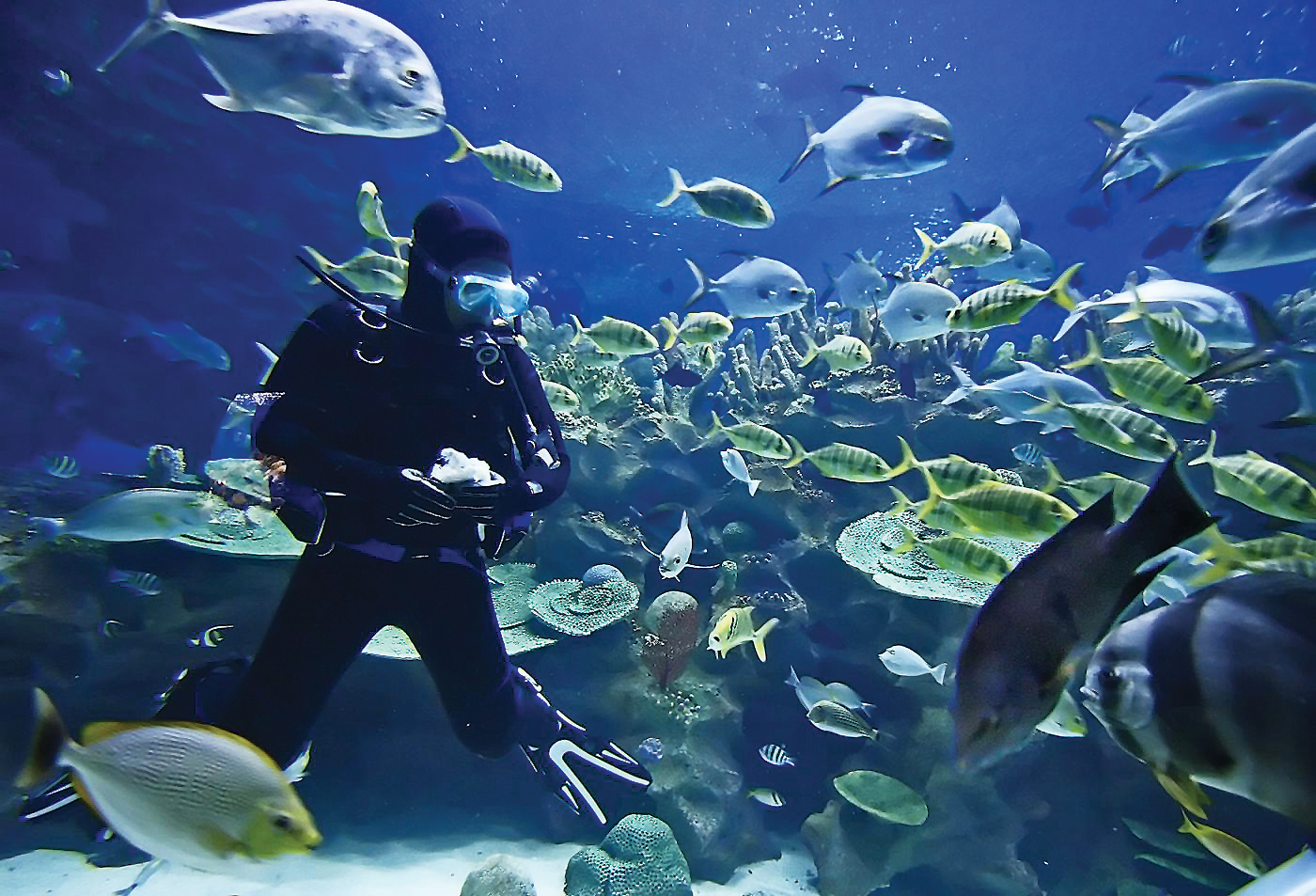 LA Dive and Ride
Have you ever wondered what happens below the ocean's surface? Allow the professionals at LA Dive and Ride to open your eyes to the wonderful world of scuba diving. LA Dive and Ride has been offering local and tropical trips year round since its inception in 2009. If you're a timid first timer like me, fear not. At LA Dive and Ride they empower beginners with the skills and knowledge necessary to enjoy a safe underwater experience. Owned by "Andy B," a certified PADI Master Scuba Diver Trainer and Emergency First Response Instructor, LA Dive and Ride is located at 4117 Bemis St. in the Atwater Village of Los Angeles, California. Call now at 323-638-7554 to plan your underwater excursion.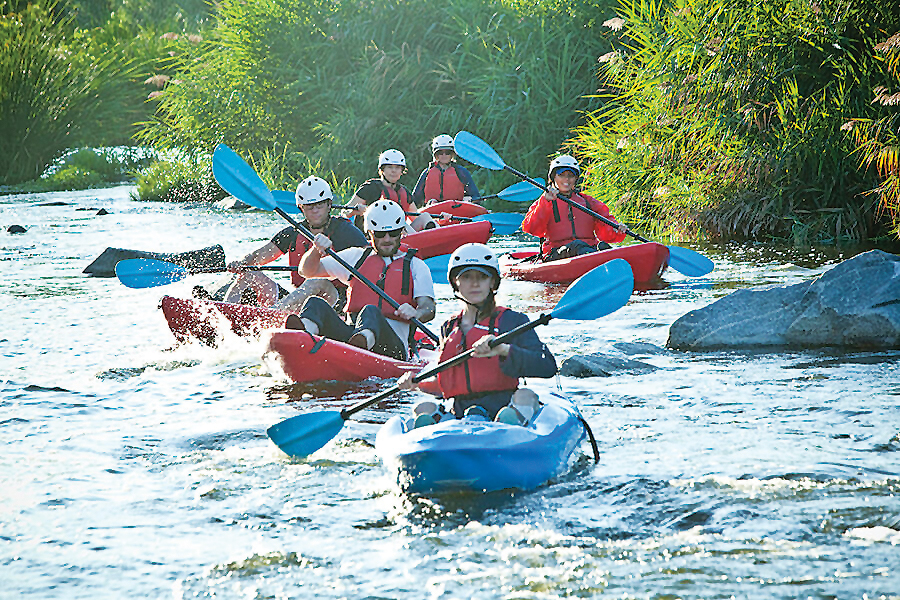 LA River Kayak Safari
For those of us stuck in the iron jungle that is Los Angeles and long for a deep breath of the clean air reserved for the great outdoors, LA River Kayak Safari offers this experience. Urban culture meets whitewater rafting and the wildlife of the LA River in Frogtown with this invigorating kayaking experience. LA River Kayak Safari is the only tour that offers three hours of biking, river lore as well as a downstream paddling that is not only fun but challenging and abundant in Southern California wildlife that you won't see from your cubicle downtown. The LA River in Frogtown has become a hub for progressive innovation by introducing restaurants, coffee shops and art. Located at 2825 Benedict St. in Los Angeles, California, LA River Kayak Safari requires no booking fees so call now at 213-308-5390 to book your kayak safari today.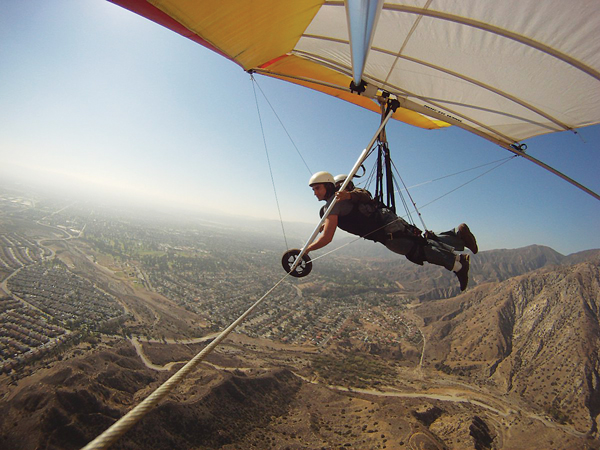 Windsports Hang Gliding
For the Angeleno with an inclination for adrenaline, Windsports Hang Gliding offers a unique view of the coast that you won't get anywhere else. Windsports Hang Gliding has been teaching and spreading hang gliding wisdom to the people of Los Angeles for nearly 40 years and offer three different types of experiences for all levels of adrenaline junkies. First, we have the beach lessons. Beach lessons allow a rookie hang glider to gain an understanding of what it feels like to soar while only coasting a few feet above the soft gold coast sand. For the more daring gliders, tandem lessons take you off a 2,500 ft. mountain with a professional flight instructor at your side. Pilot lessons are also offered for those who wish to one day fly alone and become skilled hang glider pilots. Windsports Hang Gliding is located at the "world famous" Sylmar Hang Gliding Flight Park at 12623 Gridley St. Sylmar, California so call now at 818-367-2430 to book your flight today.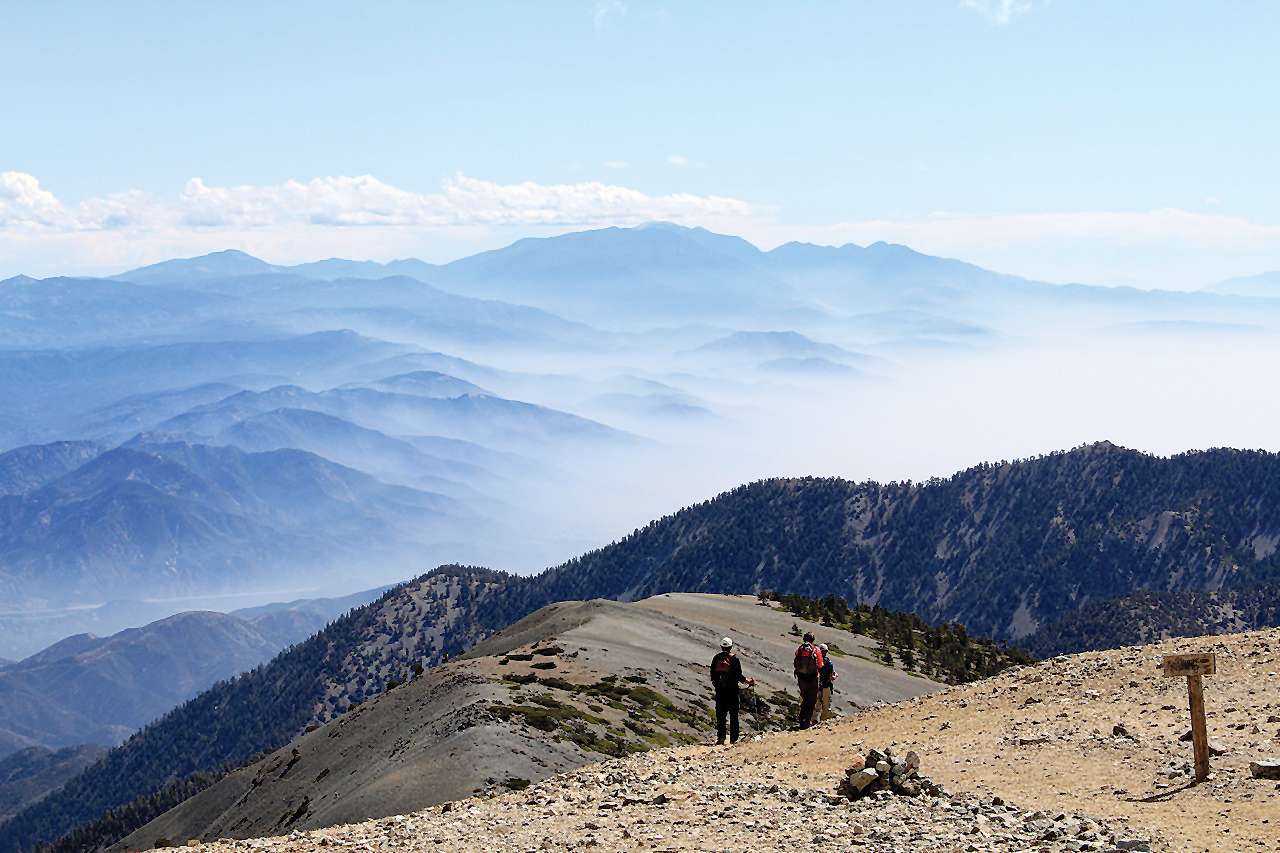 Summit Mount Baldy
Are you a more rugged Angeleno? If you enjoy hiking and having a delicious meal with an immaculate view, then the climb up Mount Baldy is for you. Mount San Antonio, affectionately named Mount Baldy due to its lack of trees at the summit, offers the highest peak in the San Gabriel Mountains, the highest point in Los Angeles County and a restaurant at 7,300 to reward you for your efforts. Mount Baldy peaks at 10,068 ft. and marks the border of San Bernardino and Los Angeles County. Before you get to the tippy top, stop for a meal at the Top of the Notch Restaurant. Top of the Notch Restaurant offers salads, hamburgers and sandwiches perfectly paired with breathtaking views. If you don't feel like trekking up the 7,300 ft. to the restaurant, it is also accessible by ski lift. Mount Baldy's trailhead is located at the Manker Campground, Mt. Baldy, CA and you can call ahead at 909-982-2829 to make sure the trail is open for business.
Santa Monica Pier
Home to Pacific Park, the only amusement park located on a pier on the West Coast, the Santa Monica Pier remains the landmark of the Los Angeles coast. With sandy beaches, decadent eateries and miles of bike paths to travel on, the Santa Monica Pier is the quintessential California cultural scene. Visit The Lobster, Herringbone, Pier Burger or Big Dean's Oceanfront Café, which are all located on or below the pier and offer an unprecedented oceanfront meal. The Santa Monica Pier also features an aquarium and pier fishing alongside the Pacific Ocean as well as one of three walkthrough pinhole cameras in the United States called Camera Obscura in Palisades Park. The Santa Monica Pier is located at 200 Santa Monica Pier, Santa Monica, CA… You can't miss it. Call ahead for information on events and activities at the pier at 310-458-8900.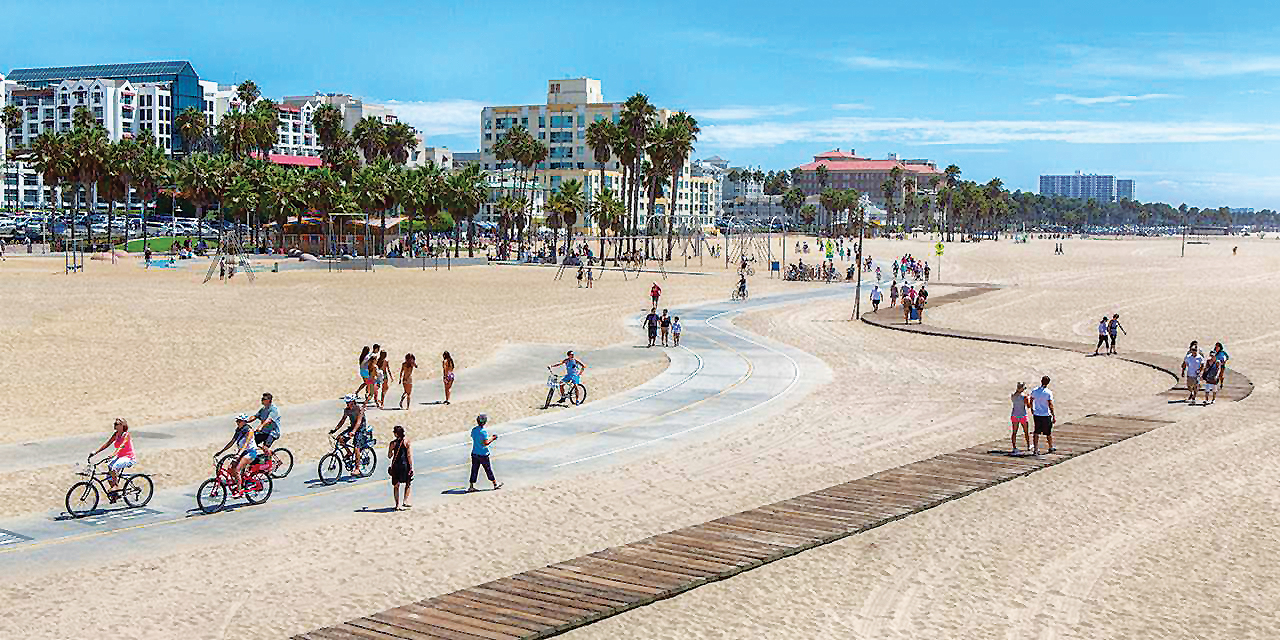 Amazing Santa Monica Race
Leave it to Los Angeles to take CBS's The Amazing Race and transform it into a fully immersive treasure hunt-esque experience available to the public. Amazing Santa Monica Race is the Santa Monica branch of this one-of-a-kind experience but is also offered in Sydney, Kona, Conzumel, Disneyland, Downtown Los Angeles and Galveston. One of the most unique activities offered in Los Angeles, Amazing Santa Monica Race takes you all over Santa Monica and Venice and offers a hybrid of sightseeing and interactive mystery solving puzzles. Located at 1171 S. Robertson Blvd. in Los Angeles, Amazing Santa Monica Race is perfect for birthday or bachelor parties as well as just a day out with the boys or a lucky lady. Call now at 818-942-3134 to reserve your chance to participate in this adventurous experience.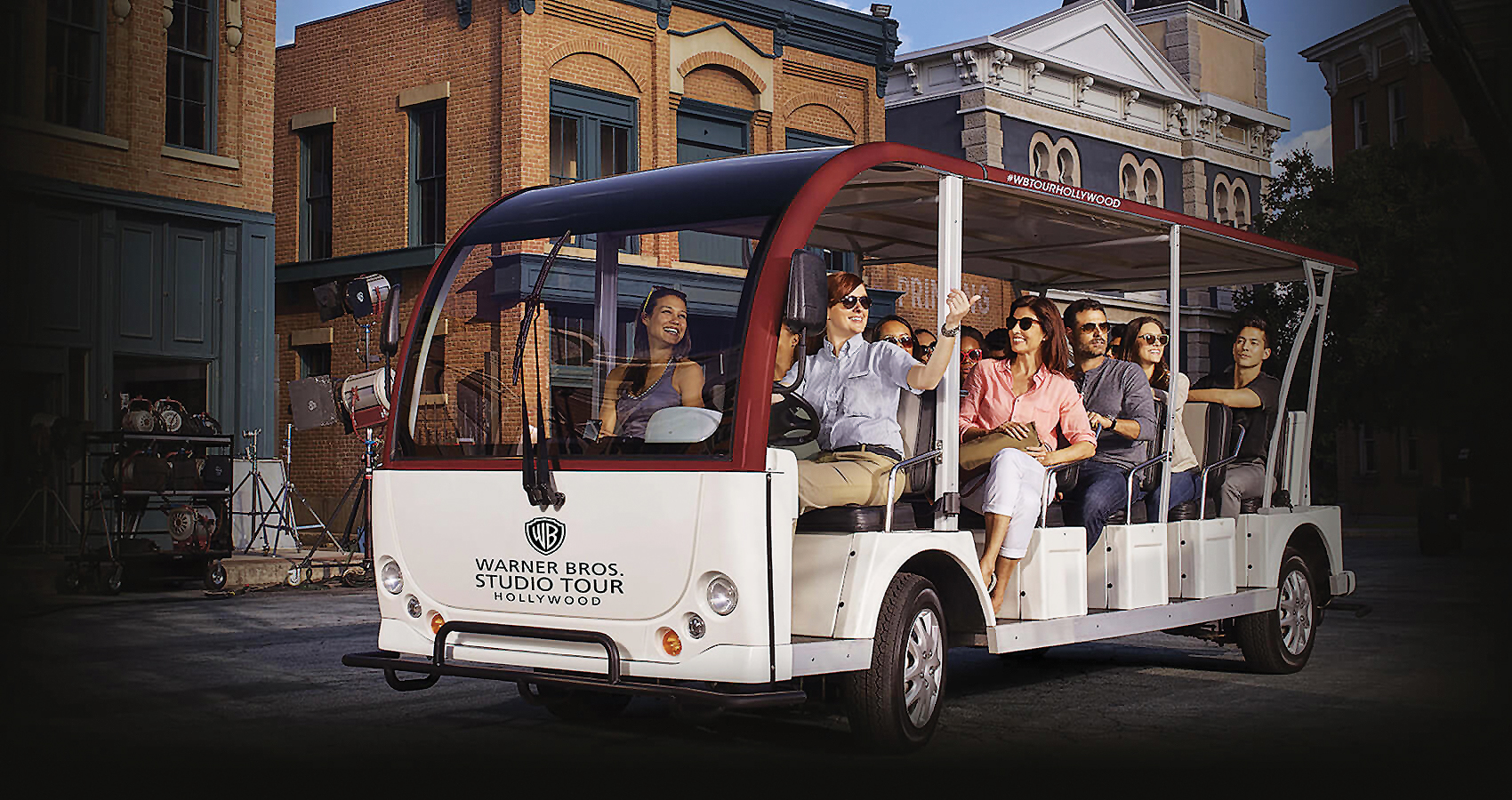 Backlot Studio Tours
Whether you want to call it Tinsel Town or La La Land, Los Angeles has made a name for itself for producing some of the most prolific and cult classic films and television series' of all time. Many of these films and television programs were films right here in our backyard at Paramount, Sony Pictures or Warner Bros. All three of these studios offer backlot studio tours giving tourists and locals an inside, behind-the-scenes, look at what goes into producing these cinematic masterpieces. Paramount, located at 5515 Melrose Ave. in Los Angeles offers the studio, VIP, and After Dark Tour options for any and all interest levels. Sony Pictures, located at 10202 West Washington Blvd. in Culver City offers two hour tours that will take your through the soundstages of such classics as the Wizard of Oz, Men in Black and Spider-Man. Lastly, the Warner Bros. Studio Tour, located at 3400 W. Riverside Dr. in Burbank offer a studio tour and a deluxe tour that run as long as six hours for the more enthusiastic visitors.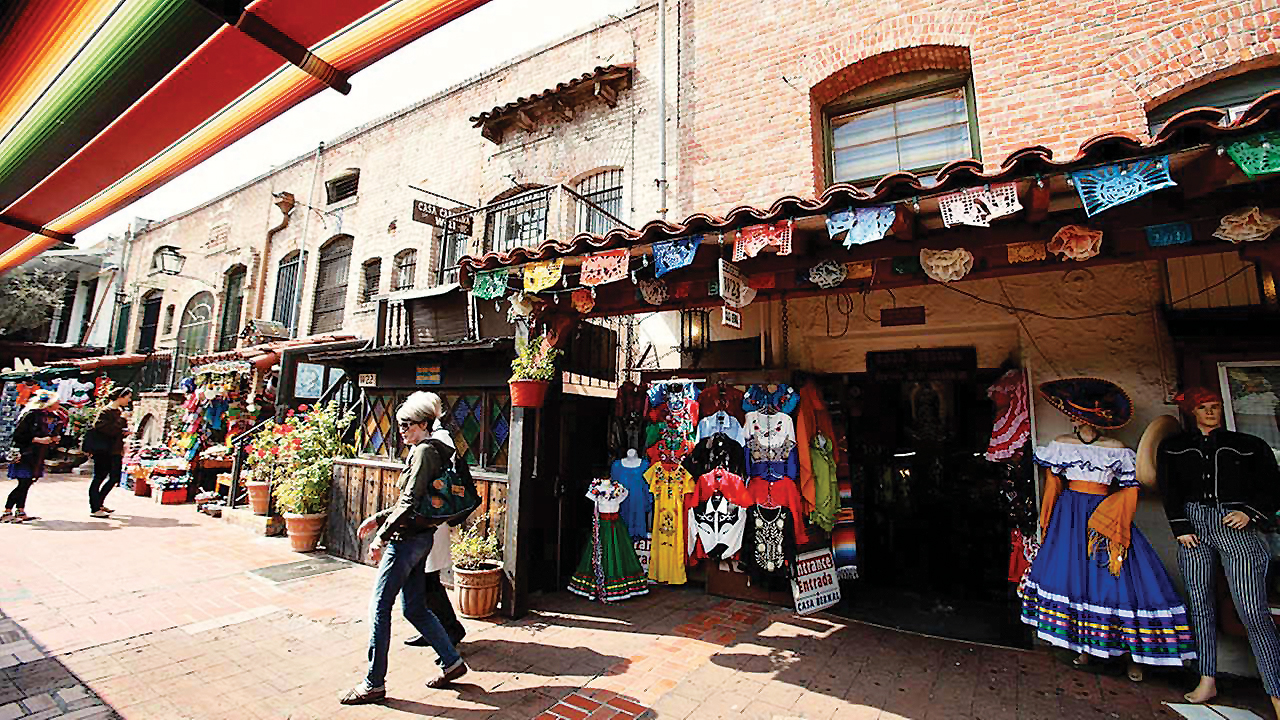 Olvera Street
"The birthplace of Los Angeles." Olvera Street offers a glimpse into the past with markets featuring old architecture, street vendors, cafes and restaurants that make you feel like you just stepped out of a time machine into "Old Los Angeles." Created in 1930 in hopes of preserving the customs and trades of early Californians, Olvera Street is home to Aztec and Mexican folkloric dancers, mariachi music and handcrafted items. With an average of two million visitors per year, Olvera Street makes sure to go all out for all Mexican holidays such as Cinco de Mayo, Mexican Independence Day and Dia de los Muertos. Located at 845 N. Alameda St. in Los Angeles, Olvera Street offers 50-minut tours Tuesday through Saturday guided by Las Angelitas del Pueblo at 10 am, 11 am and noon. Don't miss your chance to lay your eyes on the backbone of Los Angeles at Olvera Street.

Exotics Racing School
With an unshakable passion for exotic cars, Romain Thievin and David Perisset founded Exotics Racing School. With locations in Las Vegas and Los Angeles, Exotics Racing School features the "world's largest fleet of exotic cars," and allows for enthusiasts the opportunity to get behind the wheel of their dream car. The Los Angeles branch is located just 45 minutes from Downtown at the Los Angeles Auto Club Speedway and features eight turns and a 1,600 ft. straight away as well as F1 TechPro barriers and FIA walls. The fully staffed professional racing instructors and certified fire & safety personnel offer some peace of mind when dealing with these automotive beasts. Get behind the wheel of a Ferrari, Lamborghini, Porsche or McLaren amongst others, and if one isn't enough, the Los Angeles branch offers the opportunity to drive up to three cars for $599. Contact Exotics Racing School at 702-802-5662 or come down to 9300 Cherry Ave. in Fontana, California to fulfill your dream of driving a supercar today.
By Jerry Shumway