Innovative and Unique Workout Spots in Los Angeles
Tempest Academy
Fulfill your parkour dreams at Tempest Academy! Sure, traditional parkour enthusiasts jump off roofs and skip across ledges, but you can get the same (and safer) experience here, in the form of freerunning. Regardless of whether you've ever done freerunning in your life or not, you can have a great time at Tempest Academy, and the coaches there will ensure your safety by giving you some training before setting you off. Buy a one day pass to run around on your own, or sign up for some classes to really dig into the technique of freerunning! • 3337 Jack Northrop Ave.
Hawthorne, CA 90250, 310.644.7686.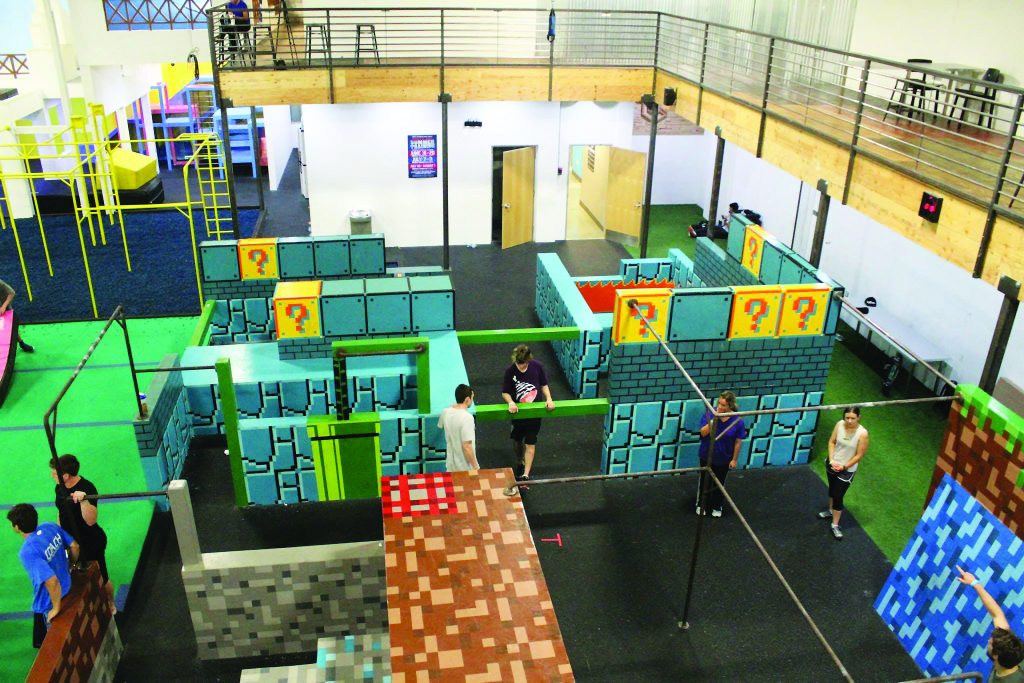 Cirque School
Do you love the exhilaration of watching a circus? Have you ever imagined doing handstands in front of a cheering crowd? If so, hop on over to Cirque School. Founded by Aloysia Gavre, a veteran of the breathtaking Cirque du Soleil, Cirque School is dedicated to giving everyone a taste of the circus through extensive workouts. The classes, which range from Handstand 101 to Aerial 101, are run by circus professional. All students can choose a class that will be catered towards a specific skill and work on their flexibility and strength by engaging in various circus arts programs. • 5640 1/2 Hollywood Blvd Los Angeles, CA 90028, 424.226.2477.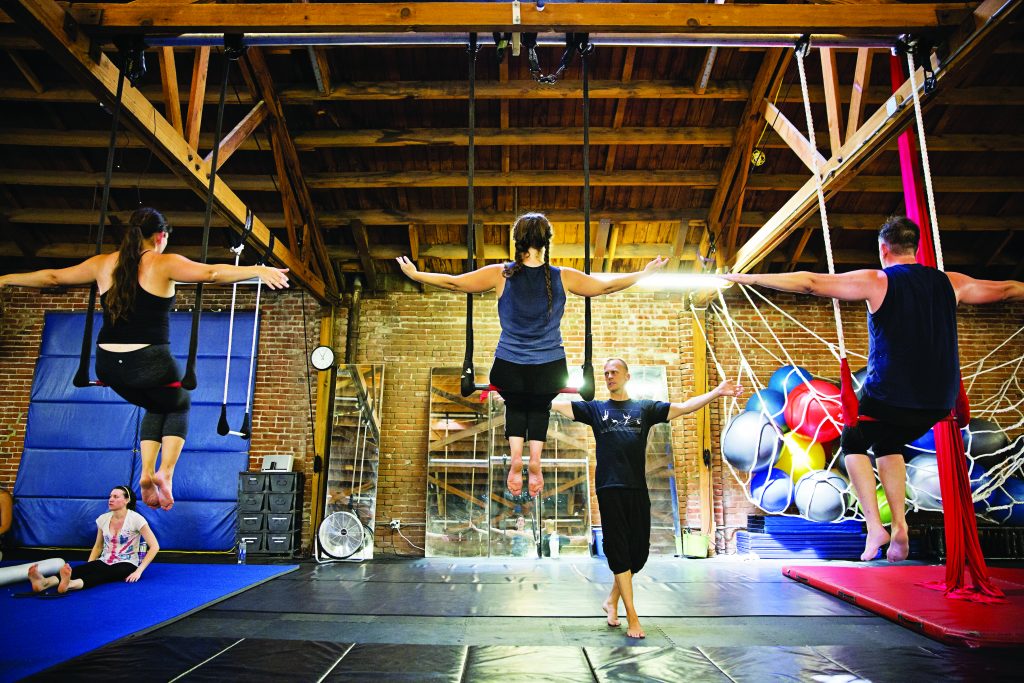 Muscle Beach Gym (LA)
Feel the salty ocean breeze of Venice Beach against your skin while you work out at Muscle Beach Gym! It's the only outdoor weight room in the area, and it has gained a reputation among the gymnastic and strength training community. And if you're concerned about being outdoors, don't be. Most of the people working out there are super friendly, and the equipment is kept clean by the staff of City of L.A. Recreation and Parks. • 1800 Ocean Front Walk, Venice, CA 90291, 310.399.2775.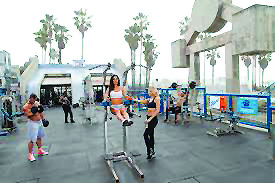 Griffith Park
Griffith Park is one of the most famous hiking areas in Los Angeles. Pull on your workout gear and head on over, because there's so much to experience! As you hike across Griffith Park, you will get to see the legendary Hollywood sign up close, a selection of wild animals, and even a bat cave. Griffith Park is one of the largest parks around, with 53 miles worth of trails and 4310 acres worth of terrain. And if you're into astronomy, stop by the Griffith Observatory after your hike! • 4730 Crystal Springs Dr, Los Angeles, CA 90027, 323.913.4688.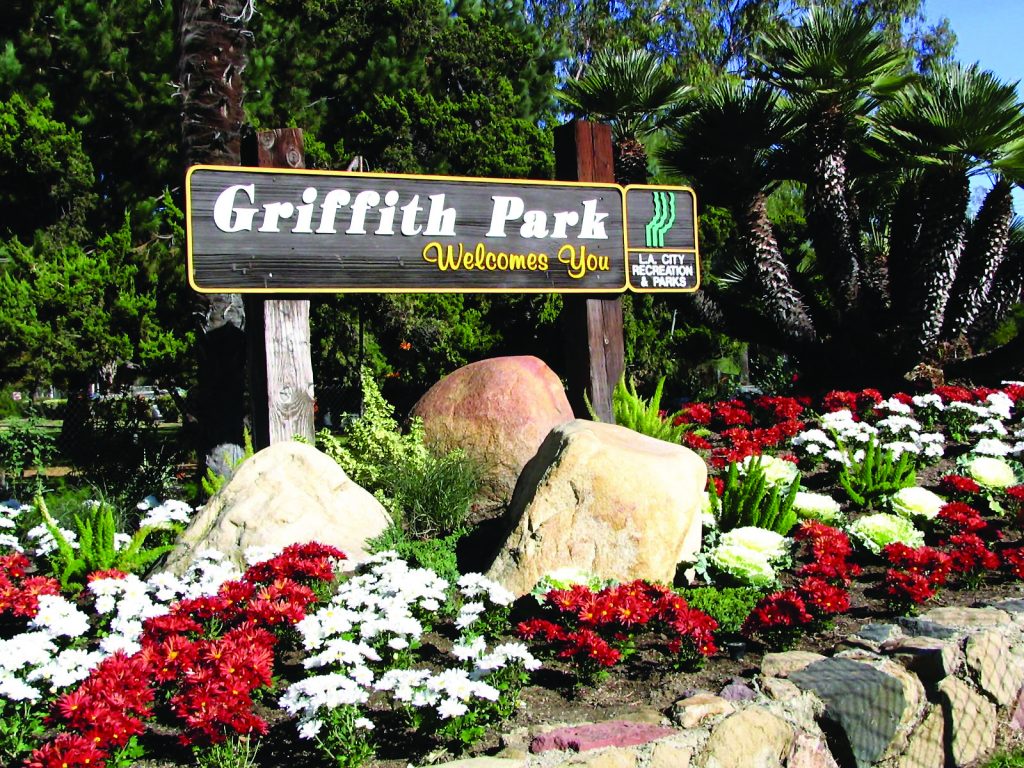 Santa Monica Stairs
If you feel like working out those legs, then the Santa Monica Stairs are right for you. The Santa Monica Stairs are a set of two long, string of steps. The mixture of wooden and concrete steps add up to about 189 steps, at approximately 111 feet. It's open all day, all year, so working out here should be easy to slide into your schedule. Be warned, however- the stairs are a hotspot for tourists and workout enthusiasts, so they will be packed as you make your way up. But regardless, it is an excellent place to exercise, and if you're really hardcore about working out, feel free to throw in a couple of push ups or crunches at the side of the steps. • 699 Adelaide Dr, Santa Monica, CA 90402.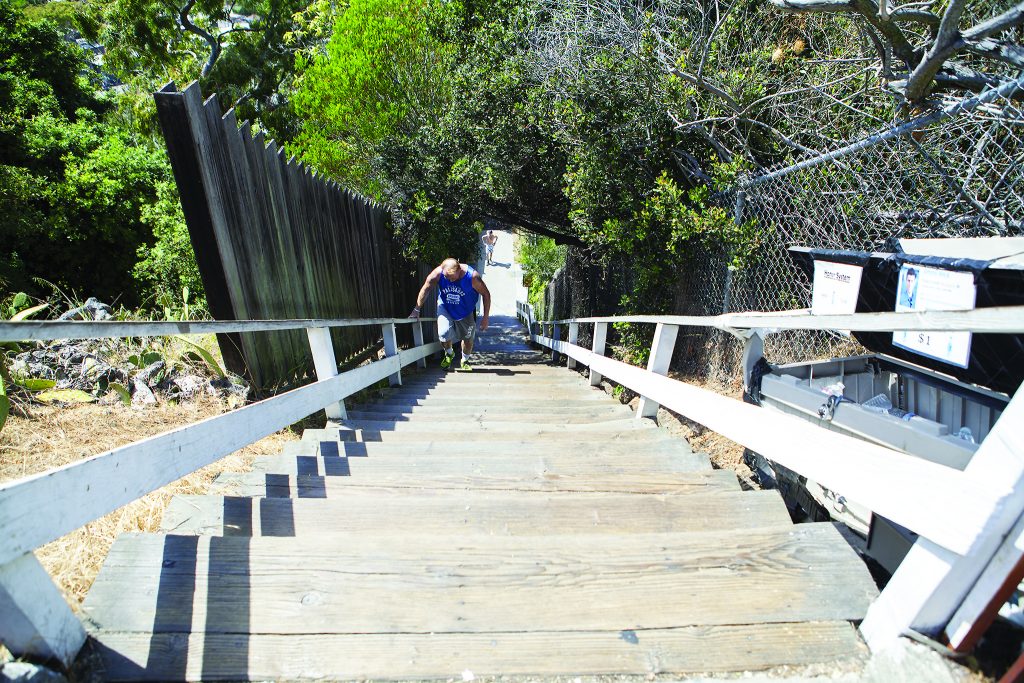 Swings, Rings, Ropes
If you are trying to focus on your strength training, then you should consider working out at Swing, Rings, Ropes. It's a playground literally with the items embedded in its name- swings, rings, and ropes. There are also a variety of workout bars- parallel and uneven bars for various workout tactics. Swings, Rings, Ropes is parked right next to the Santa Monica Pier, so you'll be able to enjoy the beautiful landscape of the ferris wheel and roller coaster. The atmosphere is friendly and open, and you'll have a great time working out there. • 1700-1746 Ocean Front Walk, Santa Monica, CA 90401.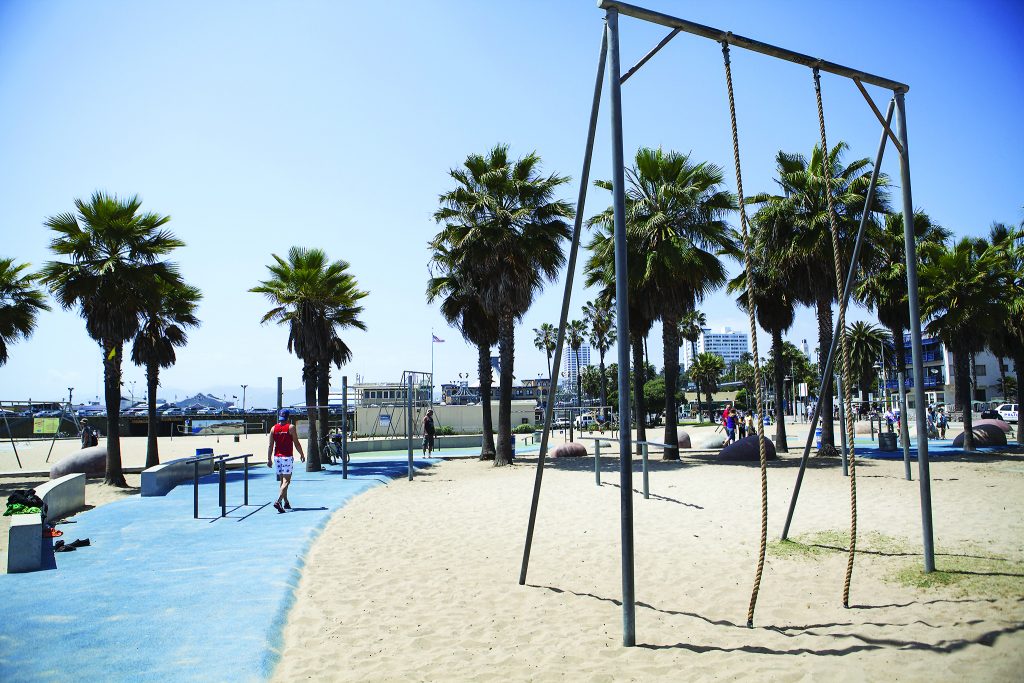 Sky Zone Trampoline Park
Get your bounce on at Sky Zone! With trampolines embedded all across the area, you'll be hopping about and working out the entire time you're there. It's different than your usual daily jog, but it'll still give you the same (if not better) workout, and it's definitely much more fun. Not to mention, Sky Zone isn't just about jumping. There are different programs for you to join that will allow you to engage in different activities on the trampolines, like shooting hoops and dodgeball. Sky Zone is also a great place to gather with friends, so if you ever want to bring a group of people to work out with you, consider Sky Zone. • 1301 N Kellogg Dr, Anaheim, CA 92807, 714.693.0250.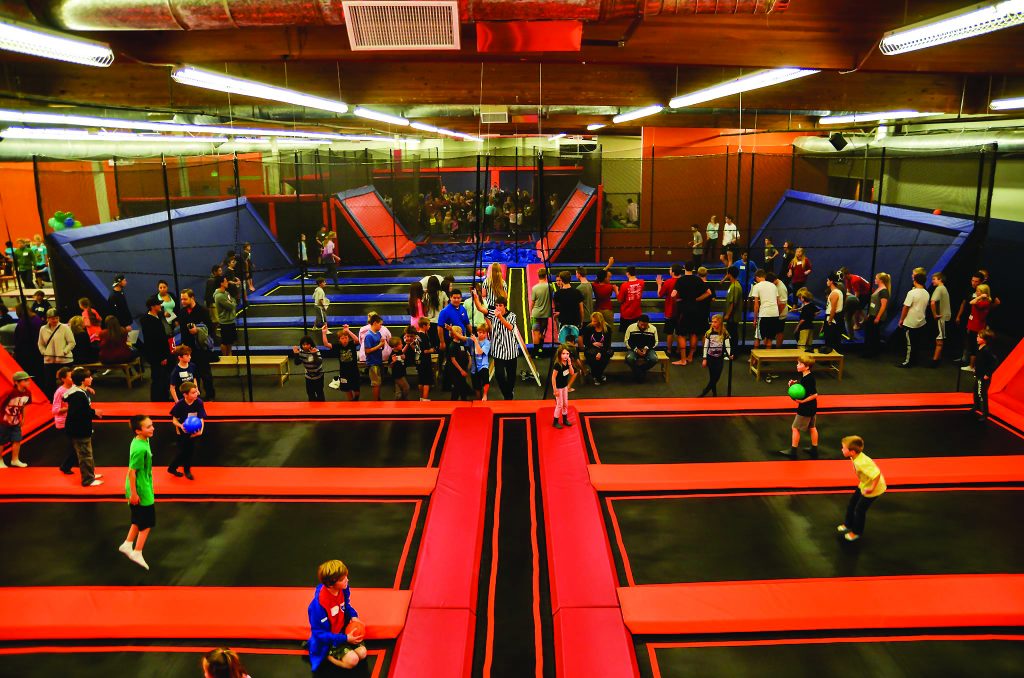 Rockreation
You don't have to go to an actual mountain to go rock climbing- Rockcreation has it all ready for you! Rockcreation offers a wide selection of walls, each at a different difficulty level, so that you can get the workout you want. There's a total of 10,000 square feet worth of climbing wall, and if that's not your thing, consider taking on the boulder area, which has over 200 rope routes. If it's your first time rockclimbing, don't worry. Rockreation has trained coaches ready to teach you the skilled techniques needed for you to become a champion rock climber. If you find that you really enjoy it, you can even consider joining their teams! Rock climbing is a fun, igneous method of working out, and you are sure to become hooked. • 11866 La Grange Ave.
Los Angeles, CA 90025, 310.207.7199.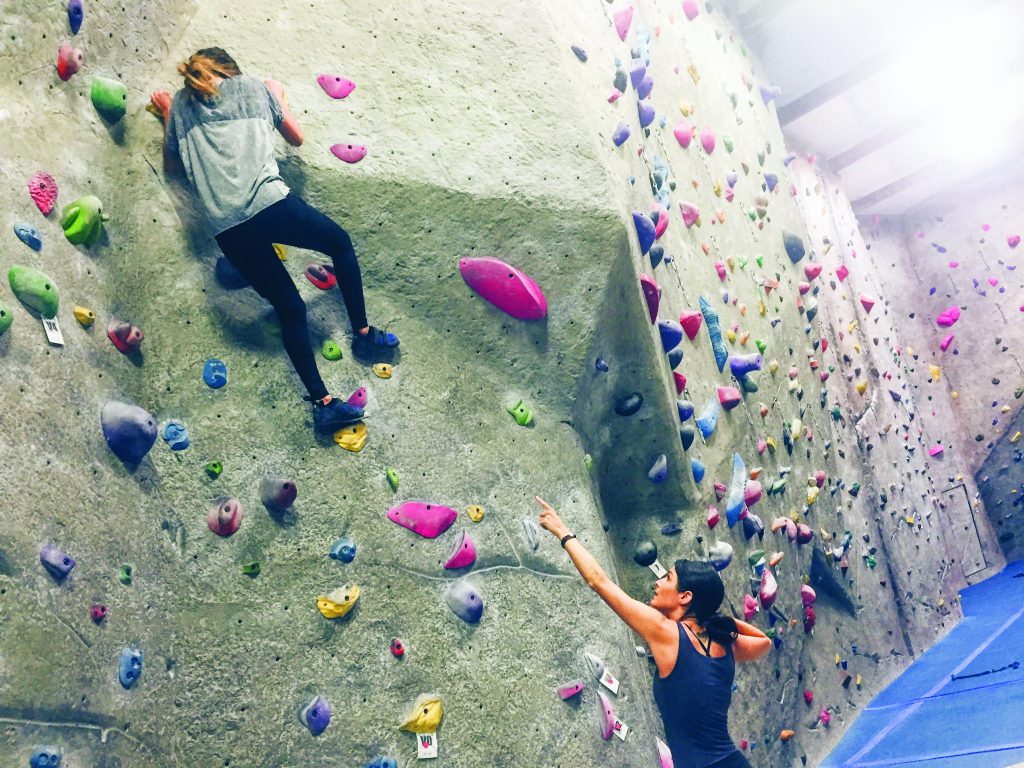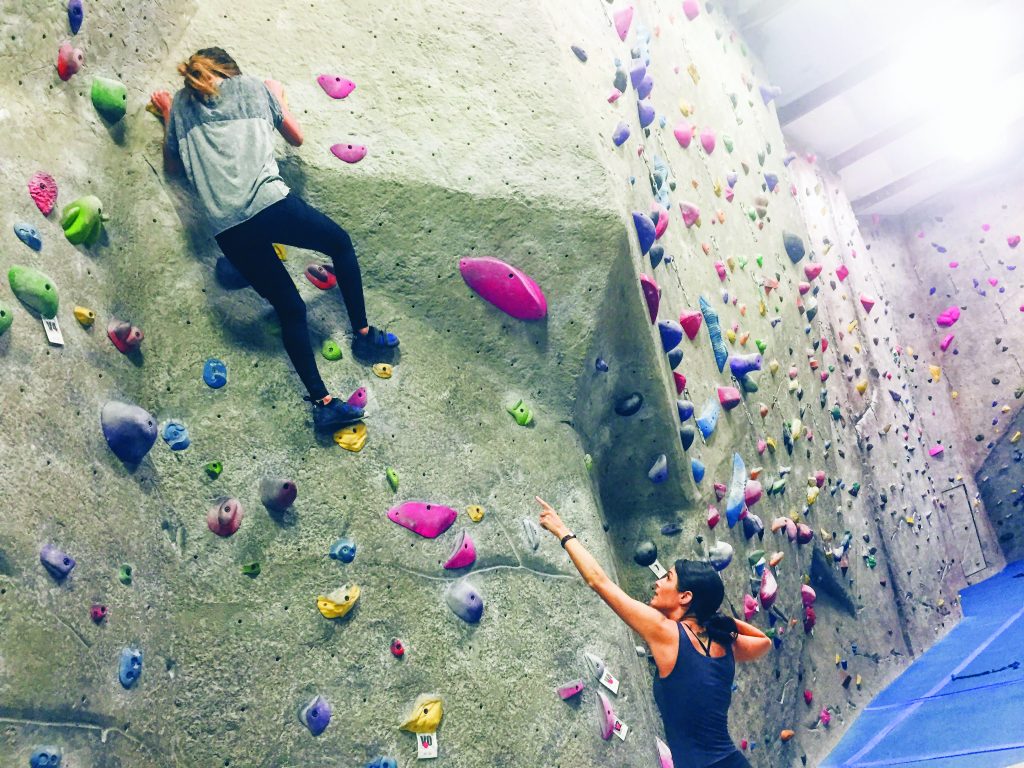 -Jamie Chau