Hooker vs. Ramirez Face-Off In Lightweight Unification Fight
The heat is definitely on in Texas this weekend, and we aren't just talking about the weather here. This Saturday, two of the world's best super lightweights are squaring up in front of a raucous crowd for the title of supremacy in the unifications fight at College Park Center in Arlington, TX! WBO champion Maurice Hooker (26-0-3, 17 KOs) and WBC title holder Jose Ramirez (24-0, 16 KOs) are going head to head, with only one taking the championship title home with them during this must see fight!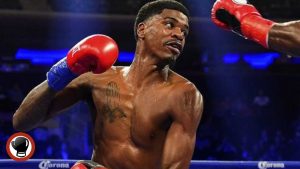 An All or Nothing Fight
The anticipation is very high for boxing fans! Hooker will be making his third title defense this weekend, having gained a reputation as a road warrior. He gained his first victory through a split decision while overseas in England, winning himself a vacant belt. He faced Alex Saucedo some time ago, knocking him out in the seventh round as well as winning a near shut down decision against Mikkel LesPierre in upstate New York.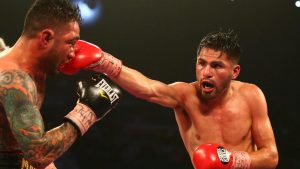 Ramirez is excited to be taking on Hooker this weekend, having anticipating this challenge for a very long time. He has well versed experience fighting in the ring with a spotless record to follow. The powerful Ramirez is notorious for having a mean left hook and a left hand that can surely knock out any of his opponents. Maybe this move will be used in his favor when in the ring. Hooker on the other hand relies heavily on his right hand and is fully confident that this right hook that he has in store will make him the new champ.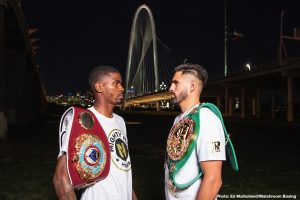 Our Fight Predications
This is a close call because of the fact that both Hooker and Ramirez are undefeated in their weight classes. UPPERCUT predicts that there will be a 50/50 draw that will take place in the ring due to the momentum and skill of both fighters when they face off in the ring this Saturday. We will see who really has the true southpaw in this fight folks! The fight will be broadcasting tomorrow on DAZN at 11 PM EST (10 PM CST), live from Arlington, TX!
-By Tristin Taylor